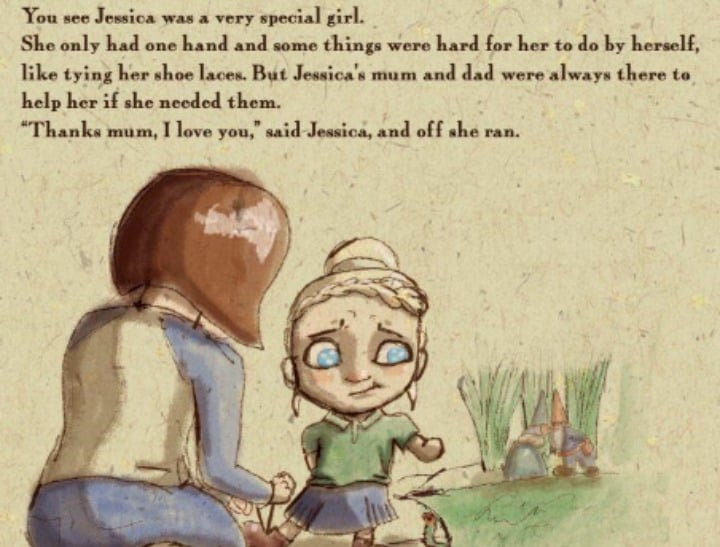 Jessica Smith's is starting a body image revolution, by writing a book for 5 year olds. 
When I was growing up there were no characters in books or on television that looked like me. I grew up with Barbie and Disney Princesses. There was no diversity in the characters I saw, just beautiful flawless females who I aspired to look like.
But that was never going to happen.
I was born missing my left arm – my parents were devastated and told by doctors that it was simply 'one of those things'.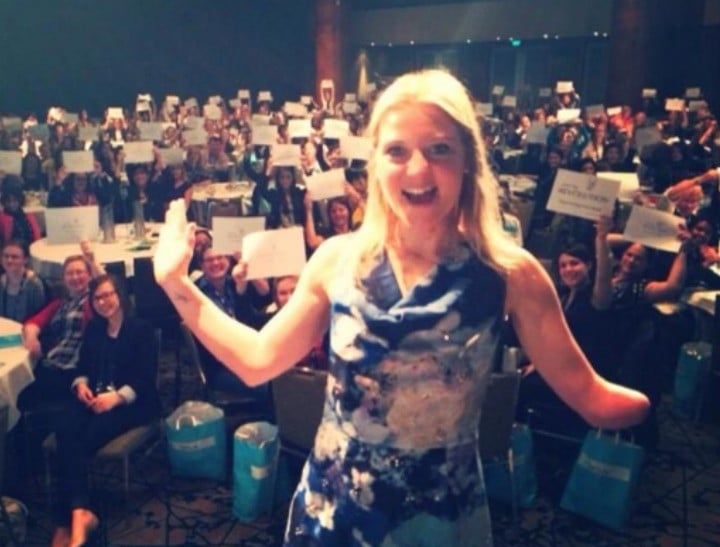 When I was 18 months old, doctors advised my parents to have me fitted with my first prosthetic limb. Unfortunately while struggling to get used to it, I accidently knocked boiling water on myself and suffered third degree burns to 15% of my body. Not the easiest start to life.
I grew up looking and feeling different – in a society where so much emphasis is placed on physical appearance and the desire for perfection – I felt isolated and alone. I struggled to understand and come to terms with my identity and physical appearance. I had no control over the fact that I had one arm or significant scaring; I certainly didn't ask to look this way. So, I convinced myself that I needed to attain perfection in every other aspect, anything I could control I did. I starved myself believing it was the only way to feel accepted within society. I thought that if I could just have a body like the models I saw on TV and in the magazines then maybe people would see past my other obvious 'imperfections'. Maybe then I'd be 'normal'.
At 14 I was diagnosed with anorexia, bulimia and major depression. I of course kept all this hidden … and battled with these secret illnesses for almost a decade longer.
I was in my early 20's I hit rock bottom and was hospitalised, spending six weeks in a rehab facility in Sydney.