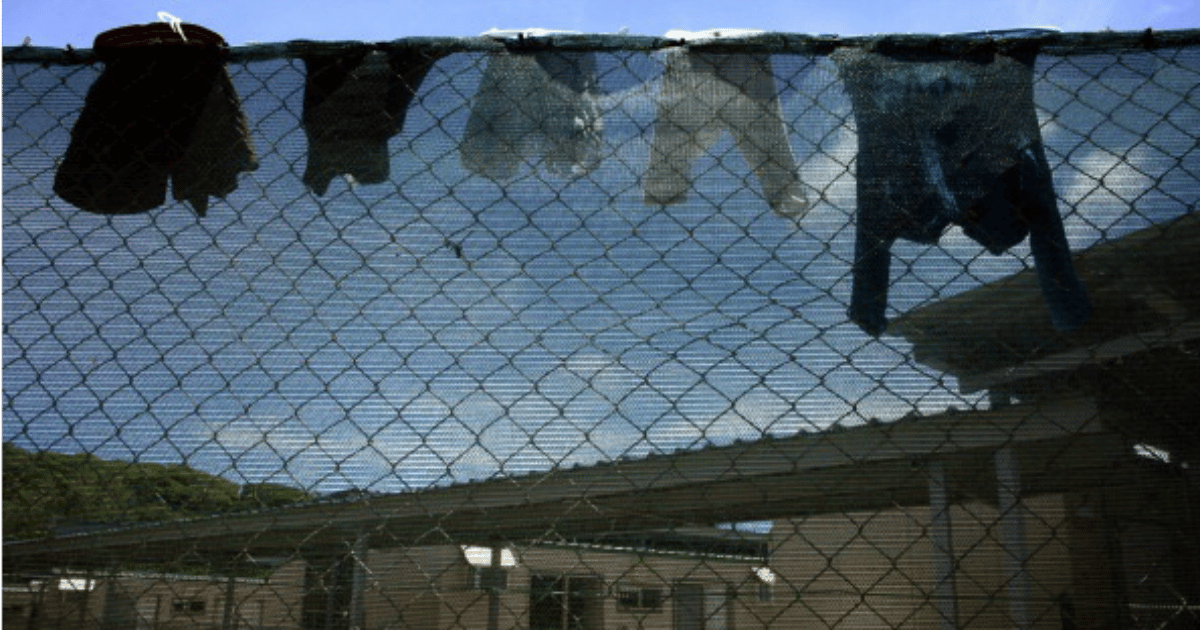 Minister for Immigration Peter Dutton has revealed that 72 asylum-seeker children and their families will be transferred from Australia to the "open" facility on Nauru within weeks.
"It has been the main priority of this government and my personal priority to remove as many children from detention as possible," he told the Daily Telegraph yesterday.
According to the Minister, there are currently 79 children in onshore detention, seven of whom will remain there while their parents await security clearance.
"The majority of remaining children in detention are due to return to Nauru and the other few remaining cases are the most difficult where there may be a security issue with the parent for example," he said.
The group of children — which includes 33 babies who were born in Australia — will join the 68 currently being held on the island and at least 80 others currently living in the Nauruan community.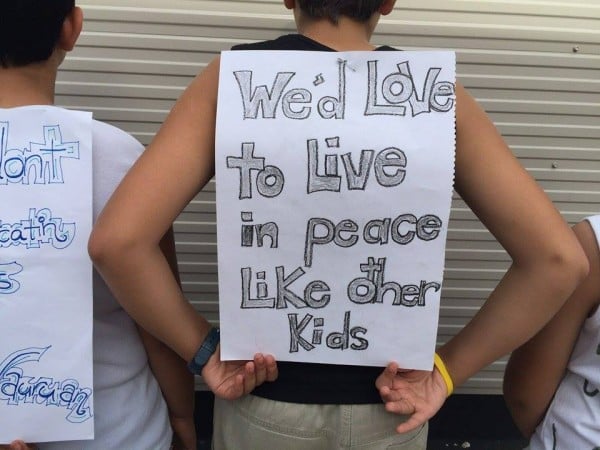 The move has already been slammed by refugee advocates, health professionals and political opponents — especially because it comes ahead of a High Court judgement on the fate of refugee children in Australia's care.
Greens immigration spokesperson Senator Hanson-Young told Mamamia that there is a political agenda at play: "These children are being used as pawns in a political battle and I'm very worried for their safety."
Malcolm Turnbull should grant amnesty to these children, guaranteeing that they won't be sent back to Nauru and allowing them to stay in Australia.
"We are strong enough and brave enough to offer people the safety and protection that they need to put their lives back together.
"Every day the government chooses to keep these children locked up, either here or on the prison island of Nauru, is another day that they are needlessly damaged."
Despite Minister Dutton's claims that the number of children in detention has reached a record low under his stewardship, asylum-seekers are currently being detained for longer than ever before.
Yesterday, the Guardian Australia revealed a warning from the Government's own healthcare provider, International Health and Medical Services, that hundreds of children are being put at risk of lifelong mental health damage.
According to the IMHS report, depression is the most common chronic illness among children in detention with the percentage of mental health diagnoses almost doubling in the past year.
"The minors are seen due to a variety of triggers, including previous trauma and torture, enuresis [bed-wetting], nightmare, family conflict and situational crises," the report stated.
On New Year's day, asylum-seeker children living in the community on Nauru held a devastating protest:
Refugee advocate Margaret Sinclair from the Victorian branch of the Refugee Action Collective told Mamamia that the decision was "unconscionable in the extreme".
"What sort of person, let alone a government minister, sends children, including babies back to Nauru?" she asked.
"The assaults, rapes, poor health, including the depression, self harm and suicide attempts are not only foreseen, they are predictable and planned outcomes of the detention centre regime."
She added that resettlement of children and families in the community on Nauru was no safer than detention.
An online petition has been circulating urging the Minister to reverse his decision.
Mamamia contacted Peter Dutton's office for a statement regarding the transfers but did not receive a response in time for publication.