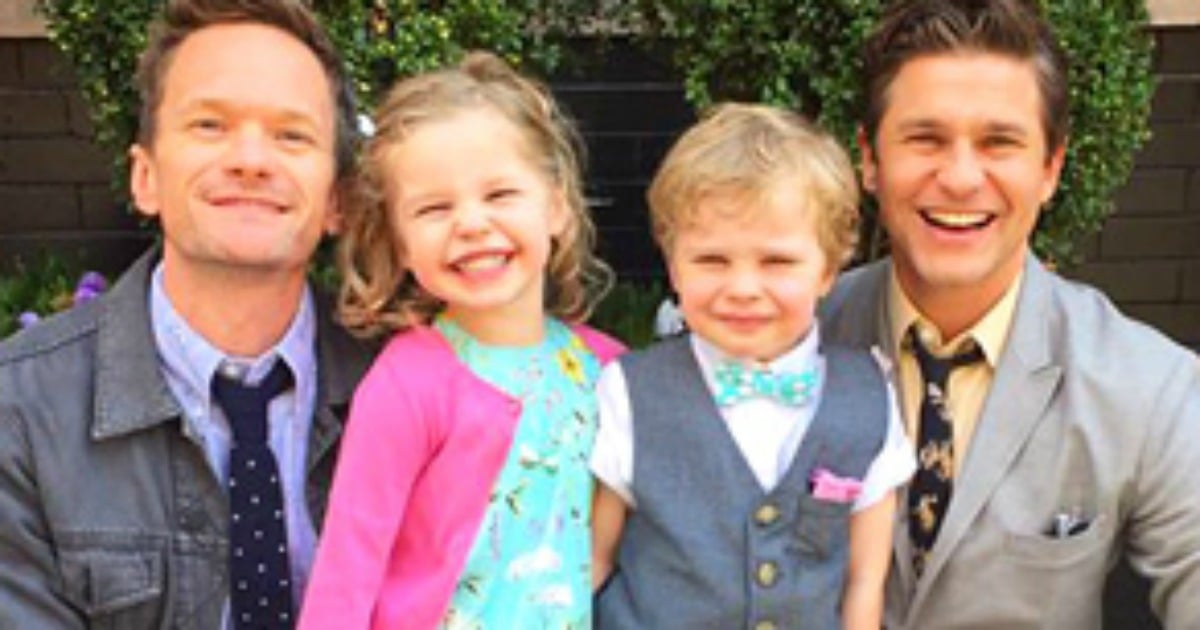 A recent study from the US has found that children raised by gay dads are just as well-adjusted as those from traditional families.
While many of us won't be surprised by the finding, the study is a major breakthrough, given that there is relatively little research into the wellbeing of children raised by male couples. In recent years, several studies have shown that children raised by lesbian parents are likely to be emotionally, socially, academically and vocationally successful, but research hasn't been conducted to the same extent with same-sex male couples.
For Ashley Scott, who is raising two daughters with his 44-year-old partner James, this study is particularly meaningful. "This research has a very important impact for the gay community," says Ashley. "For LGBTIQ people without children, it shows that having children is an option, and the kids are alright. For LGBTIQ parents it reaffirms what we already know – that we are doing just as good a job as the next family."
Paediatrician Ellen Perrin and her team at Tufts Medical Centre in Boston conducted the online survey with 732 gay fathers in 47 states, and compared these responses to those of heterosexual dads in the 2006-2010 National Survey on Family Growth. The findings provide a rich insight into the experiences of gay fathers.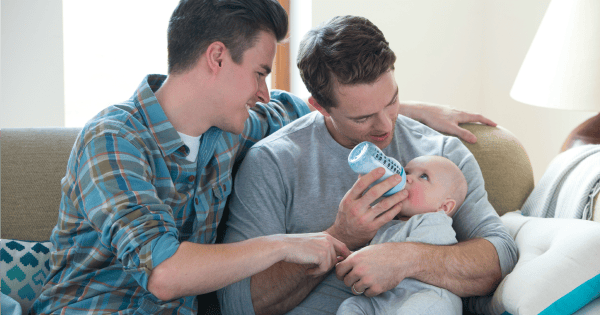 Children raised by gay dads are just as well-adjusted as those from traditional families. Image via iStock.
Perhaps most significantly, there was no difference between the parenting activities of gay dads, compared to straight dads. There was also no difference in perceived well-being of their children.
For Ashley, this research may "help families remain resilient during the upcoming potential plebiscite." Indeed, evidence is one of the strongest tools in the fight against discrimination, and Perrin's research provides a direct refutation against those who claim that families are negatively affected by same-sex parenting.
In the study, 88 per cent of gay dads responded that it was 'not true' that their child was unhappy, while in the National Survey on Family Growth, 87 per cent of straight dads said the same of their kids.
Similarly, 72 per cent of gay dads said their child 'does not worry a lot', while 75 per cent of straight dads indicated the same.
Perrin said of the research, "Our data add to those of other investigators showing that children of same-sex parents do as well in every way as children whose parents are heterosexual." She also said that gay dads reported "reading, feeding, and going on outings" with their children as often as heterosexual dads.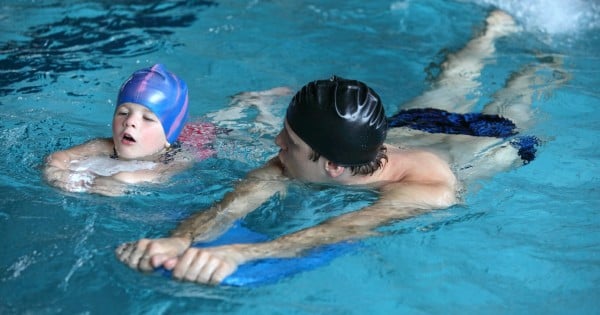 Gay dads report doing as many activities with their children as straight dads. Image via iStock.
But while the findings were overwhelmingly positive, there was substantial evidence of stigma faced by gay dads. The study says that both fathers and children had experienced "stigma and/or avoiding situations for fear of stigma particularly from friends and in religious institutions."