"They hit us, they started hitting us," a woman's voice yells over a fracas in a disturbing video, which reportedly came from Nauru overnight on Wednesday.
"They hit all the kids," she says.
Refugee advocates claim the footage was taken from inside the family compound of the Nauru detention facility during violent clashes between guards and detainees. Screaming can be heard.
Wilson Security staff allegedly lashed out at teenagers in the compound, "punching, kicking and pushing" them, but others, including women and children, were also pushed over by the guards.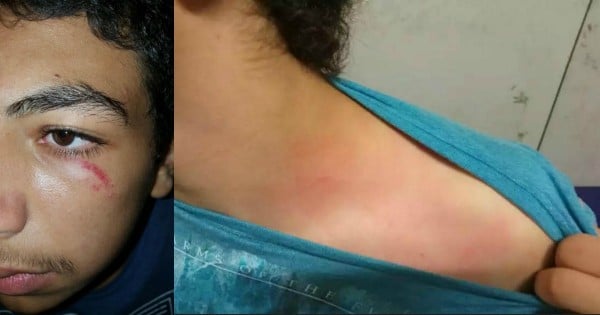 Injuries reportedly inflicted on two teenagers by guards on Nauru. Image: RAC Sydney
The Department of Immigration and Border Protection confirmed a "disturbance", admitting two detainees were receiving medical treatment.
The Refugee Action Coalition reports a woman suffered a heart attack after being pushed over, while another swallowed washing powder late last night.
The riot comes after two weeks of daily protests on the island reached a tipping point when the teenagers received a letter from the Australian Border Force yesterday.