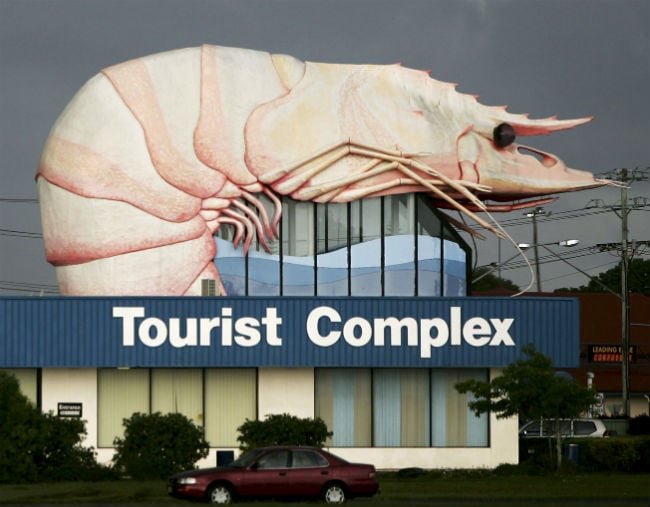 When your family lives on the other side of the state like mine do, many looooong hot summer days are spent on the road.
And when John Denver sang "country roads, take me home" he could have been talking about the Aussie highway. Vast. Scorching. And filled with quintessential childhood memories.
You know the sort. You've got probably got some stashed in a box of old photos from the trusty old Kodak disposable camera. Trips to the Big Banana. Desperately needing to pee even though the nearest loo was about 200km away. Stopping off overnight at caravan parks and thinking that was the height of coolness. (Just wait until the kids at school hear about the long drop!)
Road trips as an adult are great, but as a kid they're bigger than the Big Pineapple. Join me as I relive the staples of every (mostly 90s) Aussie kid's road trip:
1. Belting out the old-school "choons".
There are truly no better road trip companions than Barnesy and Farnesy. Yes, the first non-negotiable for any good road trip is always the perfect soundtrack.
Wind down those windows and crank up the sound, because once you're out of the city and hit the static-filled backroads, it's all about blasting it loud.
As a kid, when iPhones weren't around, it was all about the mix CD. Confession time: my absolute favourite was the World's Best Beer Songs compilation. A little bit bogan, but utterly brilliant. Think AC/DC followed by The Angels, with a little bit of Slim Dusty thrown in for good measure. If you don't arrive with no voice, did you even road trip?