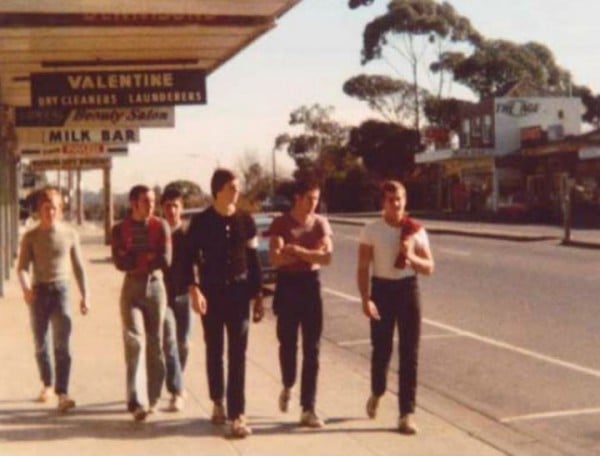 It wasn't until my mum died that I was able to let myself 'feel' my little girl again, to recognise my childhood, my younger self.
So much of my adult life, teenage-hood and the latter years of my childhood were steeped in the business of being brave, paving the way and forging ahead.
But I find myself now a little perturbed, extremely delighted and greatly relieved to welcome back this little girl.
I want to say: 'Hello. It's been a while. How are you? I've missed you. Thank you for waiting for me, you've been very patient.'
LIKE Debrief Daily on Facebook.
I love this photo of me, aged 3, in front of our 'first' family home. It was deep in one of Melbourne's newly-minted bayside suburbs, which flourished in the late 1960s. The streets were paved with the hopes and dreams of young couples emerging from families scarred by two generations of war and going without.
Brick by solitary brick, optimism was slowly built into each two-bedroom residence and back into our national psyche. That's what I see oozing from this Kodachrome slide taken by my dad, who is still a suburban snapshot photographer and my greatest photography teacher.
Stone fruit trees punctuated our backyard. 'The beach' was just up the road. My yellow-bricked 'kindy' was just around the corner and the shops, including the revered milk bar, was conveniently located at the end of our street.
Friends lived in the neighbourhood. We could play on our trikes and scooters out the front with other kids who lived along the avenue. 'Aunty Marge' with the purple hair lived next door and other older ladies, 'Jean' and 'Ruth', were in the court across the road. They were part of our suburban neighbourhood family, and Mum's nexus of older role models and support.