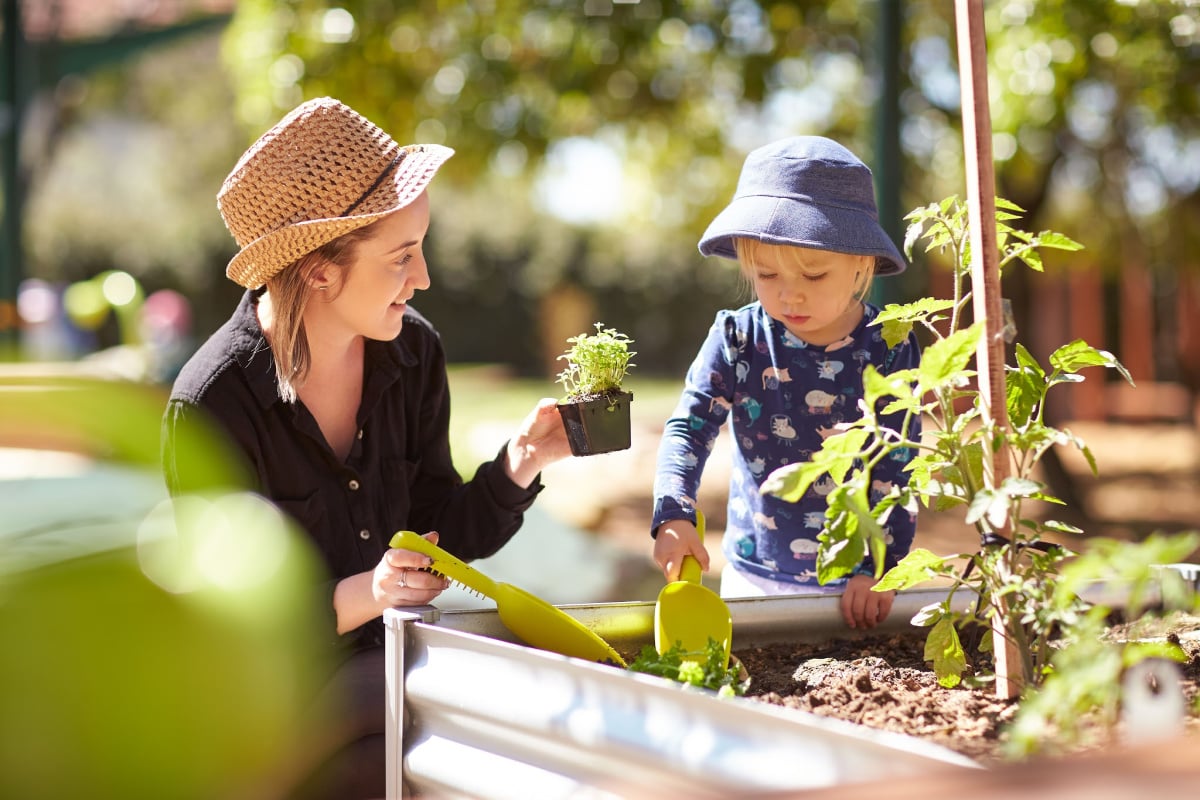 Apart from when ABC KIDS decide to change their morning programming with no notice (a situation which requires the same delicate handling as a hostage negotiation), there's barely anything as nerve wracking for a parent as choosing the right childcare.
Entrusting the care and wellbeing of the most important small person or people in your life to someone else is a big deal. Because in 2020, 'care' just doesn't cut it.
You don't want the Daniel Tiger's Neighbourhood of childcare (basic, boring and stuck on variations of the same theme EVERY SINGLE EPISODE). You want the gold standard.
You want the Bluey of the childcare world (read: fresh, new, inventive and exciting).
When it comes to providing the gold standard, Only About Children (Oac) early learning and childcare centres are leaders in this space. Their play-based program is based on respecting each child as a unique individual, and developing skills to prepare children for the world with a little innovation and creativity.
From nursery to toddler to preschool and kindergarten, Oac is an example of where early learning and childcare is going in 2020 and beyond.
A move away from the one-size-fits-all approach.
We all know what unique little creatures our children are. The challenge has always been in allowing their uniqueness to be a part of the way they learn.
Kids all learn in different ways and develop a whole range of different interests and passions in their early years. That's why Oac has created the Oac Grow curriculum to encapsulate diverse learning experiences. And we're not just talking about the more advanced colouring pages and songs in the sandpit some of us may remember from our own early childhood years.
The Oac Grow curriculum includes Book of The Month, Music, Dance and Spanish Language programs, plus the Oac Active program to get those little bodies moving.
It was this curriculum that really appealed to Mamamia podcast producer Ian Camilleri, whose two sons both attend an Oac campus, one in the nursery and one in the preschool room.
For Ian, each day brings a new experience for his kids. "Every day at Oac is jam packed full of activities. From watering the plants and feeding the worm farm to free play on the outdoor bike circuit and open deck, to yoga, excursions, drawing, painting, dress ups and role play," he says.
And the impact on his older son is clearly evident. "Our son brings home newfound knowledge, vocabulary, concepts, skills and experiences every day which not only boosts his confidence but makes him excited about learning," he says.
It's about the individual.
Children need to feel confident to explore their unique identities – and that's a key focus at Oac.
"Before any child starts their first day at Oac, the child – and their parents – go through an orientation day which allows the educators who will be in direct contact with the child a chance to learn about their likes and interests," Ian tells us.
"This is further observed throughout their time at Oac and communicated to the child's parents through an 'Oac Grow Story' once a month. Anything that is noted as something the child takes a keen interest in is further explored by the educators and allowed to flourish if the child wishes."
Parents can also feel part of their child's day thanks to the StoryPark app, which ensures that a quick scroll will have you up to date with whatever your little one has been up to, complete with photos and reports on everything going on. This also makes it easy to 'bring their learning home' by giving parents plenty of references for conversations or activities with their children.