Warning: The images in this post may be distressing to some readers.
Perth mother Kelly Gay was on the phone last Saturday when she heard a scream from her children's toy room.
When she went to check on her kids, she found her three-year-old daughter pinned between the wall and the conveyer belt of her treadmill.
Kelly described the injuries little Sienna had sustained "the most horrific sight".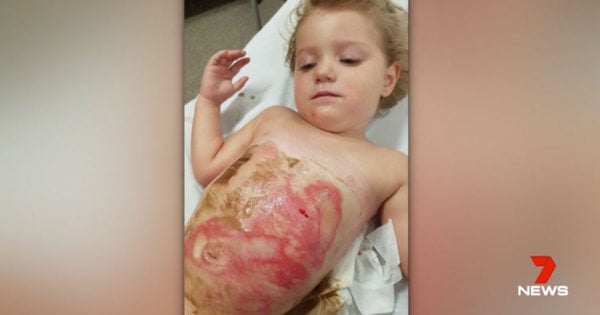 "I will never get it out of my mind," she told Daily Mail Australia.
"I just lost it and screamed, 'Her hand, her hand!'," Kelly added to 7 News.
Sienna Gay was dragged under the conveyer belt of the treadmill, which was travelling at the maximum speed of 22km per hour at the time, after her brother accidentally turned the exercise machine on.