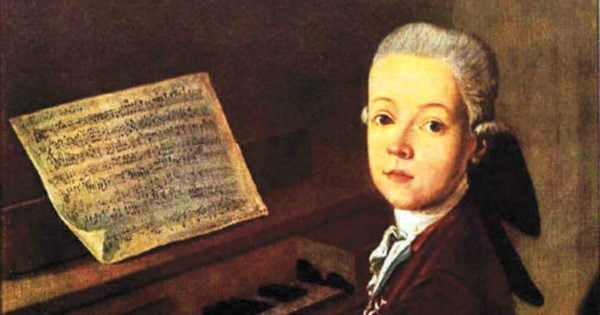 It is tempting to dismiss the success of child prodigies as a result of good genes; to assume their accomplishments and contributions to society as adults is inevitable. A quick dig into the childhoods of some of the most famous child prodgies will reveal a different truth.
In fact, without their parents or mentors fostering of their talents and creativity at a young age, these child prodigies may have never gone on to do all that they have, and the world as we know it would look very different today.
These famous childhood beginnings are something to consider when raising your own little genius.
1. Wolfgang Amadeus Mozart – Music composition.
Despite living a mere 35 years, Wolfgang Amadeus Mozart is remembered as the most prolific and influential composer of the Classical era. This feat was in no small way enabled by the support of his composer and violinist father, Leopold Mozart. Leopold recognised his son's talent from a very young age, and sacrificed much of his own career to dedicate himself to the tutelage of his youngest child.
First taking up the harpsichord at three, along with his older sister, Mozart would spend much of his childhood touring Europe's grandest royal courts and most prestigious concert halls. Mozart composed his first piece of published music at five, his first symphony at eight, and first opera at twelve – the first few in 600 compositions over his lifetime.