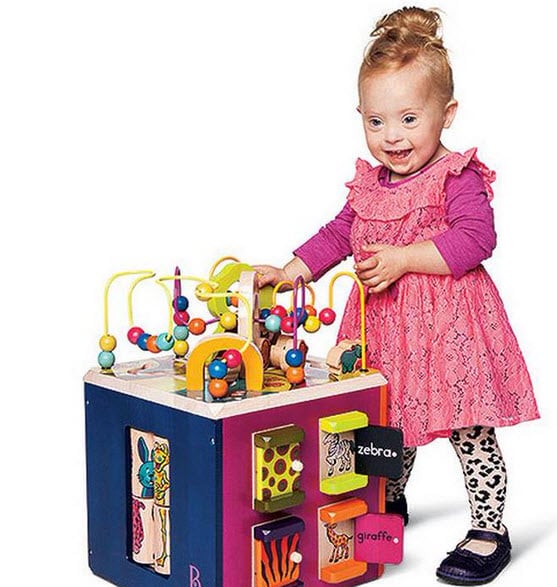 There is a beautiful reason why this child model is making history.
Izzy Bradley is a gorgeous 2-year-old model from Stillwater, Minnesota in the US and she recently featured in a Target ad for children's toys.
She also has Down Syndrome.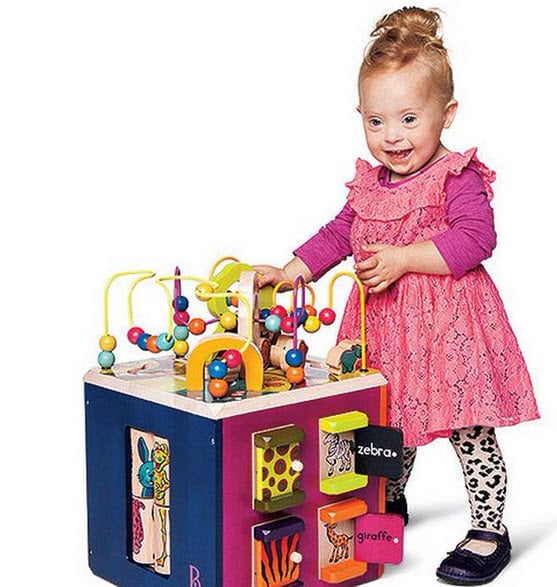 Image via Twitter.
The toddler appears in the ad wearing a pretty pink dress and was chosen after Target contacted the Down Syndrome Diagnosis Network (DSDN), looking for child models.
Izzy's mother Heather Bradley, 39, told CBS Minnesota that the public response to the ad had been overwhelmingly positive: