Sydney mother and grandmother Cheryl Fingleson is passionate about babies. She works as a paediatric sleep coach, helping parents get their babies to sleep, and making sure they do it safely.
But it was her own two tragic losses nearly 40 years ago that led her to devote her life to helping babies and their parents.
Fingleson was living in South Africa. She had two sons, eight-year-old Larry and four-year-old Gavin. Pregnant again, she discovered at her 32-week scan that she was carrying twins.
"I can remember driving home from the doctor, thinking, 'Oh my God, I'm so blessed,'" she tells Mamamia.
But just days later, Fingleson went into labour. She gave birth to two tiny boys, Clive and Marc. There was bad news about Marc.
"The paediatrician, who was blunt as anything, said, 'Look, this is the story. Marc has got a heart defect. If he doesn't have a heart operation, he's going to die.' My husband collapsed. He actually fainted."
When Marc was six weeks old, weighing just 1.9kg, he had the operation. "It was the first time they had done open-heart surgery on such a small baby," Fingleson says.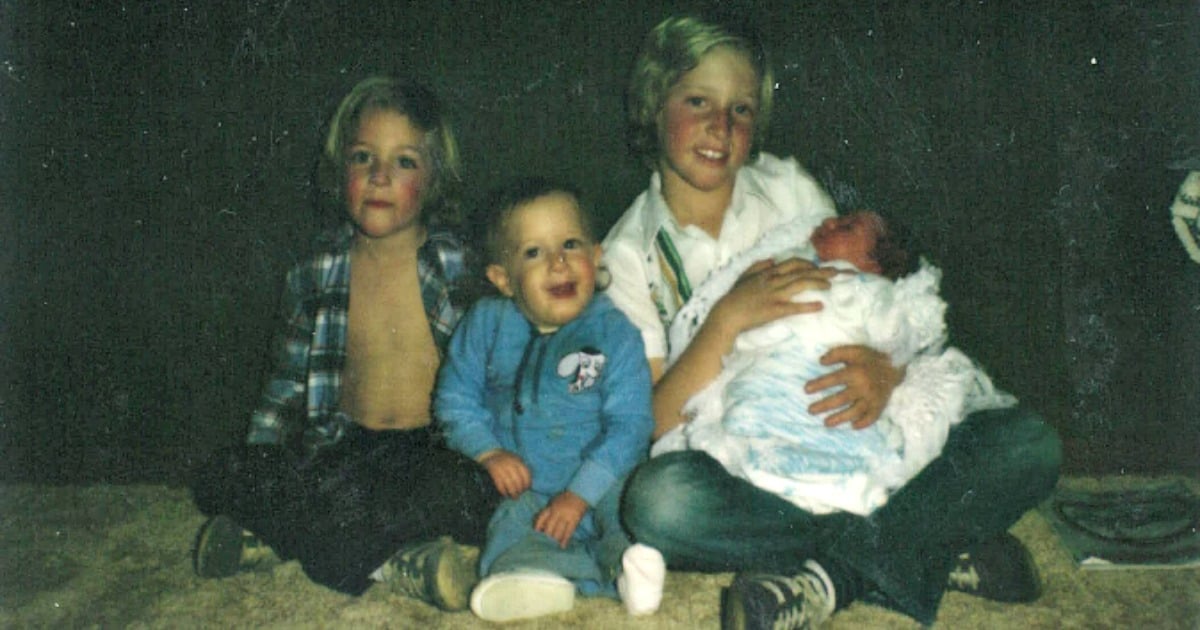 Marc made it through the operation, but needed to stay in hospital. Clive joined his brothers at home. "He really was the most gentle, beautiful little boy," Fingleson remembers. "Of course the other two boys loved him."
Fingleson would take Larry, Gavin and Clive to the hospital, so they could be part of Marc's life. She wanted to bring Marc home.
"I kept saying to them, 'Please, can I just take him home, even if I just take him home for one day, so I have my four boys at home together with me?'"
Eventually the hospital let her take Marc home for a couple of hours. "I've got one or two little pictures of the four boys sitting together. Then he went back."
Soon afterwards, a nursing sister at the hospital encouraged Fingleson to go away for a short break with her husband Frank, promising that Marc would be well looked after.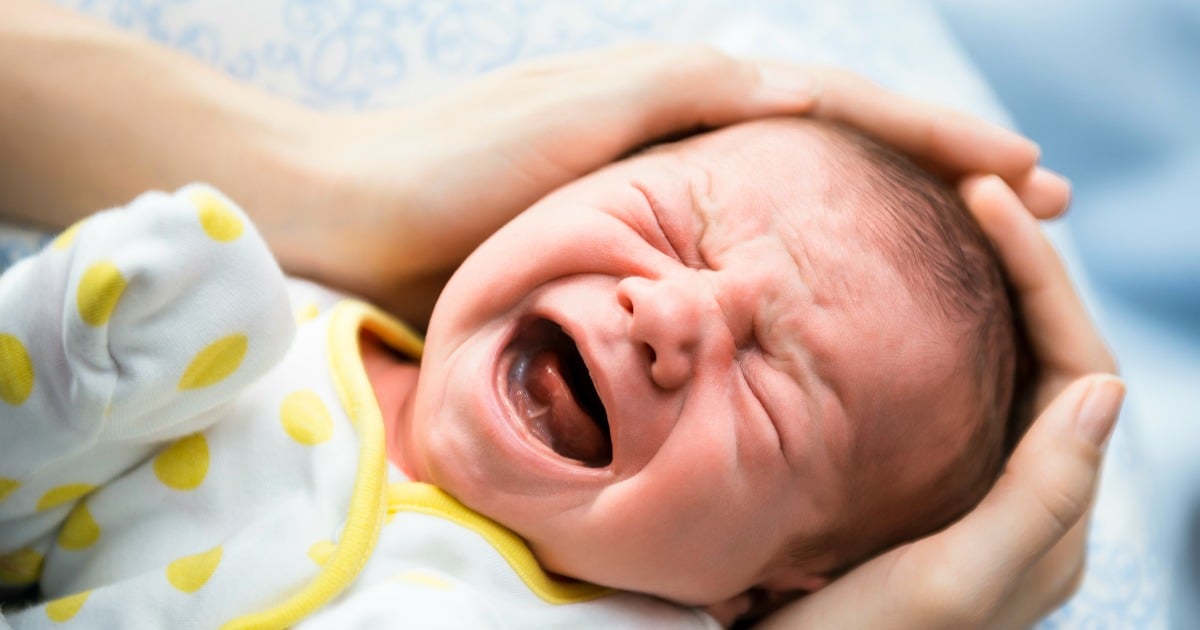 "We went away for just one night and we came back and he really just took ill," she explains. "Then pneumonia set in."
Fingleson got an early-morning phone call to say Marc had passed away. "The pneumonia just took over. There was no more they could do.
"It was so sad. But the thing that was amazing was that I had this other little boy. He was like a little boy from God. Blond and blue eyes, happy and smiles."
For that reason, Fingleson's husband made a suggestion to install a pool so their family could enjoy time together.
Fingleson went back to work. She had a woman she trusted looking after Clive at home. One day that woman was away, and another woman filled in for her.
"I got this phone call at work from the neighbour to say, 'Come home quickly.' I got home and there were ambulances outside and I knew.
"Police said that they think this lady used the swimming pool fence as if it was a playpen and he fell in the pool and he drowned."
LISTEN: This Glorious Mess discuss what to say to someone who has lost a child (post continues after audio...)
Clive was taken to hospital, where he was kept alive on a ventilator. "All the doctors, when they saw this baby come in, they couldn't believe it was another Fingleson," she remembers. "We had to let him go peacefully."
Clive's death was about two years after his twin brother's.
His grave was right next to Marc's. "Maybe they needed to be together. Is that what God wanted? I don't know."
Somehow, Fingleson went on.  "I had to," she explains. "I had two other children that had to lead a normal life – well, as much as possible. There's no way I could have collapsed in a heap."
Fingleson and her family moved to Australia. Larry and Gavin grew up and had babies of their own.
"When they were born, you can imagine the anxiety I felt," she says. "But the love for these babies made me realise where my actual passion is."
Fingleson trained as a paediatric sleep coach. In her job, she's helped many parents get their babies to sleep. But there's one thing that's been really worrying her: the number of parents who are co-sleeping without following safety guidelines.
Fingleson says when it comes to Sudden Infant Death Syndrome, the message about putting babies to sleep on their backs, not their tummies, has definitely got through to parents. The safe co-sleeping message, though, is a different story.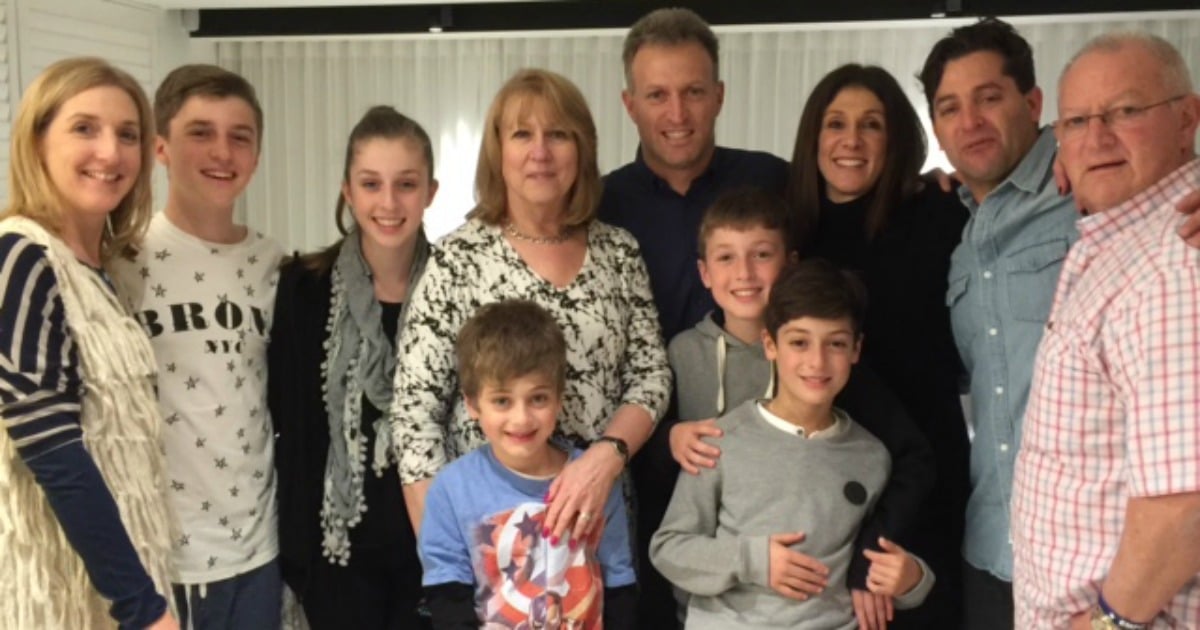 "I don't think that parents actually realise the important of co-sleeping very safely," she says.
Fingleson finds many parents are co-sleeping by default. They're bringing the baby to bed with them during the night because they're too tired to get up and down.
"They aren't thinking, 'I'm co-sleeping. Is my mattress hard enough? Is the doona away from them? When I turn over, are they far enough away? Does my husband know that I've brought the baby or the child to the bed and they're sleeping in the middle of us?'
"It's not that they're ignorant, it's just that they're so exhausted that they haven't gone through the process of checking. Those are the people that worry me."
Fingleson hopes that through her work she can get more babies sleeping safely and reduce their risk of SIDS. Maybe she will save other parents from going through what she went through with Marc and Clive.
"It's something that never leaves you," she says.
June 30 is Red Nose Day. For Red Nose guidelines on safe sleeping, as well as their recommendations on co-sleeping, visit their website.