Sydney mother and grandmother Cheryl Fingleson is passionate about babies. She works as a paediatric sleep coach, helping parents get their babies to sleep, and making sure they do it safely.
But it was her own two tragic losses nearly 40 years ago that led her to devote her life to helping babies and their parents.
Fingleson was living in South Africa. She had two sons, eight-year-old Larry and four-year-old Gavin. Pregnant again, she discovered at her 32-week scan that she was carrying twins.
"I can remember driving home from the doctor, thinking, 'Oh my God, I'm so blessed,'" she tells Mamamia.
But just days later, Fingleson went into labour. She gave birth to two tiny boys, Clive and Marc. There was bad news about Marc.
"The paediatrician, who was blunt as anything, said, 'Look, this is the story. Marc has got a heart defect. If he doesn't have a heart operation, he's going to die.' My husband collapsed. He actually fainted."
When Marc was six weeks old, weighing just 1.9kg, he had the operation. "It was the first time they had done open-heart surgery on such a small baby," Fingleson says.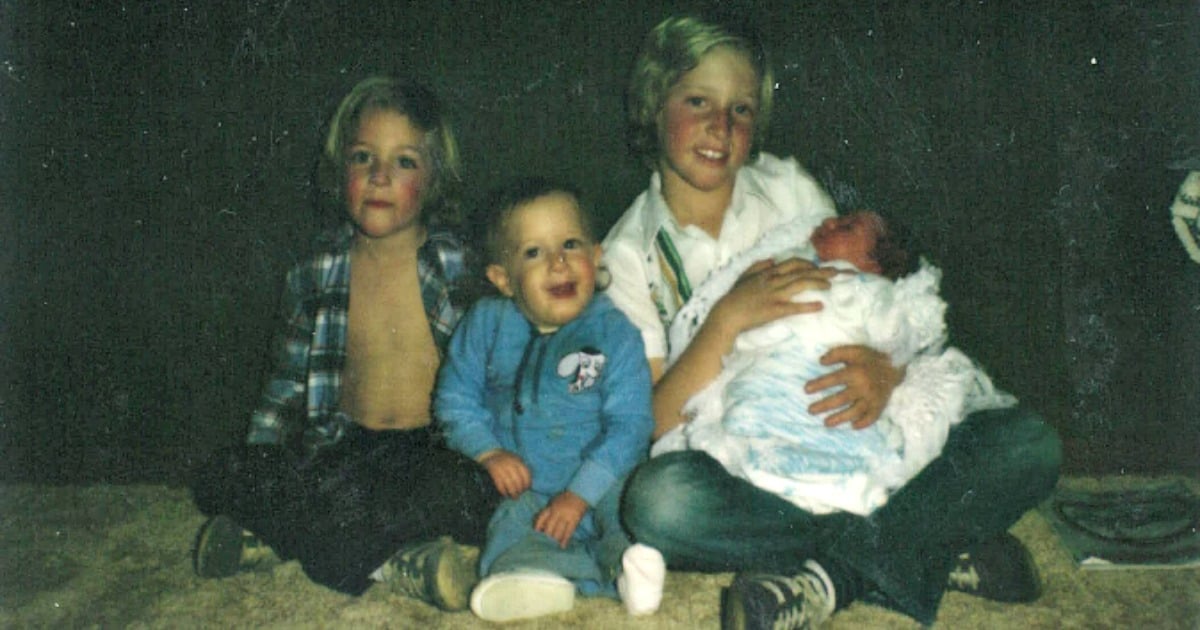 Marc made it through the operation, but needed to stay in hospital. Clive joined his brothers at home. "He really was the most gentle, beautiful little boy," Fingleson remembers. "Of course the other two boys loved him."
Fingleson would take Larry, Gavin and Clive to the hospital, so they could be part of Marc's life. She wanted to bring Marc home.
"I kept saying to them, 'Please, can I just take him home, even if I just take him home for one day, so I have my four boys at home together with me?'"
Eventually the hospital let her take Marc home for a couple of hours. "I've got one or two little pictures of the four boys sitting together. Then he went back."
Soon afterwards, a nursing sister at the hospital encouraged Fingleson to go away for a short break with her husband Frank, promising that Marc would be well looked after.