Just like any other three-year-old, Jessica is adorable. During the day, she laughs, plays, and interacts with others like any other three-year-old would.
But at night, Jessica can't manage to do the one thing most young children find to be the easiest task after a long day's worth of energy-filled activity: Sleep.
Not only does Jessica stay up all night, but she also spends it exhibiting incredibly bizarre and intense behaviour.
"In the day time, she's aware that everyone else is there and if you spoke to her she would answer you. Whereas at night, it's like you don't exist," her mother Tanya explains.
Fearful for her child's safety, Tanya allows Jessica to sleep in her bed with her husband every single night.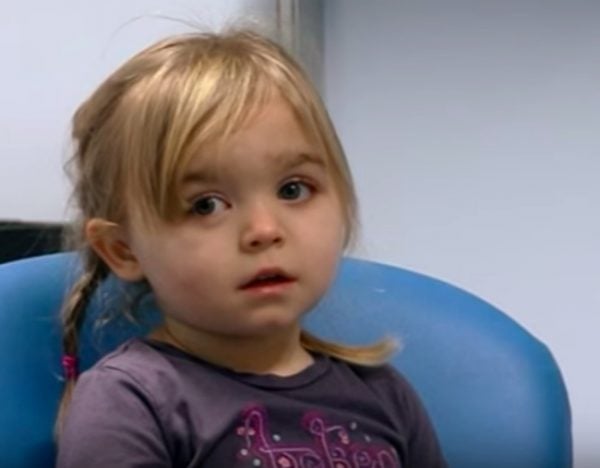 For two and a half years, doctors were left completely clueless as to what was keeping young Jessica up at night. She was misdiagnosed with epilepsy on several occasions, due to her frequently erratic movement, however the diagnosis did not explain the emotive, lifelike side to her nighttime actions.
Doctors prescribed Jessica with a variety of medication, and introduced exercises into her routine to help improve her sleep or lack thereof, but all attempts were unsuccessful.
Finally, after being sent to one of the UK's leading child sleep clinics at Evelina Children's Hospital, it was revealed Jessica suffers from what's known as 'Eidetic Imagery'.