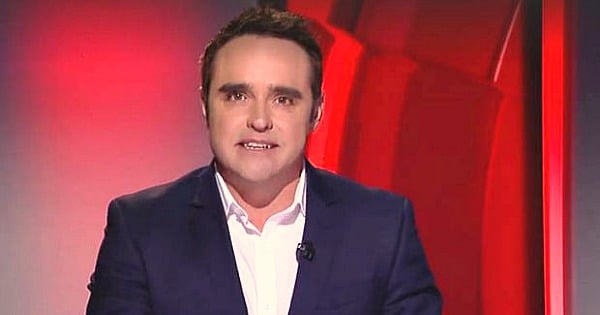 Warning: Some readers may find the below content triggering. 
Former Channel Nine reporter Ben McCormack has pleaded guilty to two charges relating to child abuse material, and faces a maximum of 15 years in prison.
"Ben has always admitted to what he's done, however the facts weren't exactly correct," McCormack's lawyer Sam Macedone said outside Sydney's Downing Centre Local Court on Tuesday.
The 43-year-old's two charges, of using a carriage service to transmit, publish or promote the material, are legally widely referred to as child pornography.
One headline read "A Current Affair reporter Ben McCormack pleads guilty to child porn charges", while tabloids proclaimed McCormack had been "charged with 'sending child porn'".
But those headlines are inaccurate.
The truth is this: Ben McCormack's guilty plea to two charges of using a carriage service to transmit, publish or promote illegal material, has nothing to do with porn.
It has everything to do with child sex abuse.
Pornography is material containing the explicit description or display of sexual activity between consenting adults. The term 'pornography' does not cover children or infants because, in the simplest of terms, minors cannot consent to sex.
Engaging with child abuse material is not in the same stratosphere as watching or producing porn. It is a direct product of very serious abuse. And it needs to be talked about that way.
According to Dr Dave McDonald, a lecturer in criminology at the University of Melbourne, the term 'child pornography' is unequivocally misleading.
In fact, he says using the term 'pornography' to describe child abuse materials "risks sanitising the harmful nature of such images when they involve the depiction of children".