The brothers were seven, five and four when she went missing.
Ricki, Stephen and Paul returned to the beach from the showers to tell her their mum three-year-old Cheryl was not doing what they asked. She wouldn't come back with them from the change-rooms. She was three years old, had a mind of her own, what could they do?
The wind had changed. It was 1970 and it had been a scorching January day on Fairy Meadow Beach on the NSW South Coast. The southerly had finally arrived; rain was coming. Their mum, Carole, was 26 and picking up the towels. Her husband Vince, then 24, was away with the army. She'd asked the boys to wash off and went to find her youngest.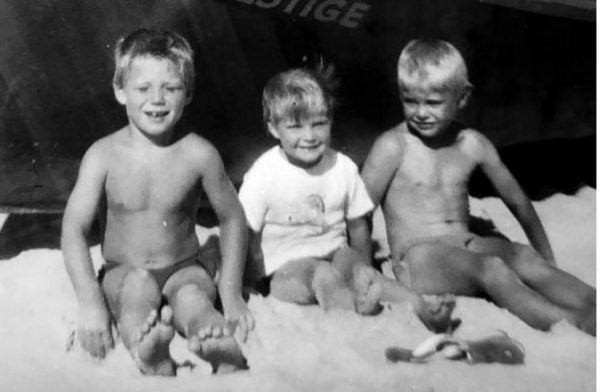 Carole was probably thinking about what to cook for dinner. How long it would take to get the kids home, showered and in bed; maybe she could have an hour to herself to write to her mother or her father or her friends in England. They'd moved to Australia from Bristol the year before and were only just settling into their beach-side cottage in Wollongong, New South Wales.
Maybe she didn't panic when she couldn't find Cheryl in the change-rooms. Perhaps she was outside, going back down to the beach. Maybe she was covering herself with even more sand. Surely, there would be a commotion if something horrible had happened?
Carole's search turned into something bigger after 4pm, when lifeguards urged her to call the police.
A massive operation begun. Teams of police and volunteers combed the area for three-year-old Cheryl, who wasn't on the beach, wasn't with her brothers, wasn't building sandcastles. Vince came back from the army to join the search. The family would never be the same again.
Cheryl had disappeared and her body was never found.