Most of the posts I write are lighthearted and comical. Self-deprecating because that's me, just how I am. But this entry is a little different, and about something deeply personal that up until now I haven't shared publicly. 
I decided to write about it in the hope that it might help start a discussion on a broader level.
Now, I recognise that not everyone would face the same tribulation I did, but for those who have experienced issues with breastfeeding, hopefully my story may resonate with you.
I felt somewhat embarrassed and ashamed that I was not a "natural" breast feeder when most of my friends and people I spoke with about the topic seemed to be.
If you find yourself in the same boat, then hopefully you can feel a small sense of relief that you are not alone. In any case, I've found it cathartic to write about it.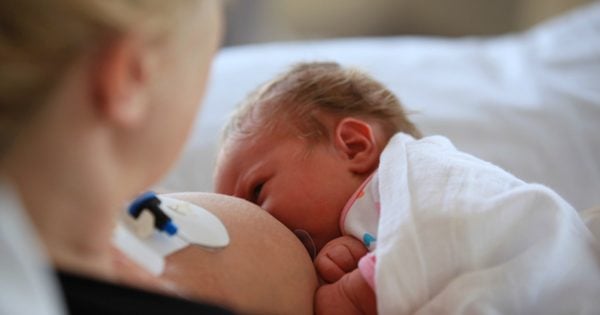 Breasts, boobs, tits, norks, jugs – whatever you call them, if you're female hitting puberty, you learn about them quickly.
I was in year seven when other girls started wearing bras – and how jealous I was! One day, when my frustration of having "nothing yet" had reached its peak, I stole one of mum's bras to wear to school under my uniform. When I put it on, it looked fairly ordinary, as the cups were empty and crushed, only exaggerating the fact my mammary glands hadn't been born yet. So, I grabbed two of mum's shoulder pads (sorry, mum – now you know where they disappeared to) and stuffed the cups. Brilliant! Worked so well, I thought thirteen-year-old me was a genius.