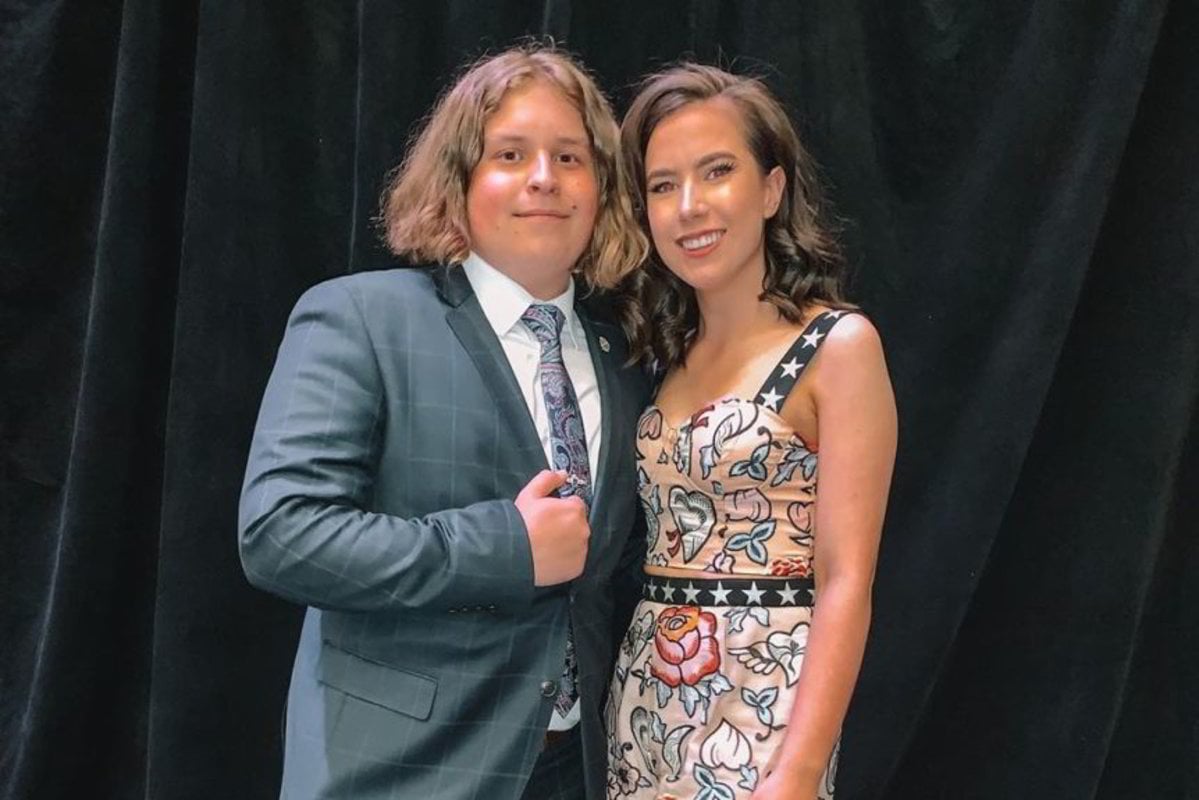 On Saturday evening, a young couple gathered with family on a property in Mount McIntyre, in South Australia.
By the end of the night, they were dead.
Lukasz Klosowski and his partner Chelsea Ireland, both 19, were allegedly killed by Lukasz' 46-year-old father Pawel Klosowski.
Domestic violence: The hidden numbers. Post continues below video.
The 46-year-old appeared in Mt Gambier Magistrate's Court on Monday charged with two counts of murder.
An interim suppression order lasting three days was imposed on his identity, with defence lawyer Dylan Walsh saying it was required to protect the identity of the man's three stepchildren, who are under the age of 14.
Two of the children witnessed the shooting, the court heard.
That suppression order has now lapsed.
UNMASKED: This is Pawel Klosowski... the 46y/o man accused of shooting dead his 19y/o son and his son's girlfriend Chelsea. He was charged with 2 counts of murder on Sunday but his identity was protected by the court, at his request, until now. @9NewsAdel pic.twitter.com/lP48OGI0Js

— Natarjsha Kramer (@NatarjshaKramer) August 27, 2020