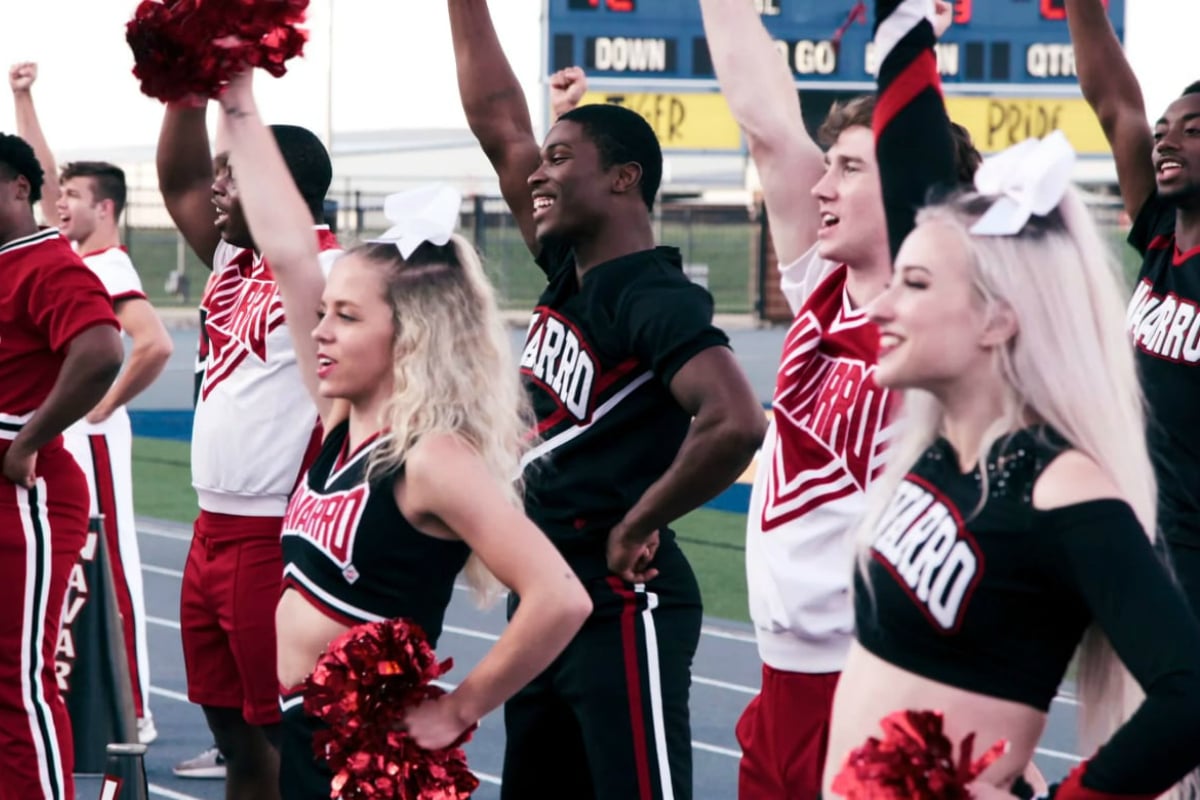 Okay so, you've watched all six episodes of Netflix's Cheer (possibly a few times), you've followed the stars on Instagram and caught up on how life has been for them since Daytona.
Now what?
With the worldwide success of the docuseries, which follows the Navarro College cheerleading squad as they prepare for 2019's championship in Daytona Beach, Florida, it would be a no brainer for Netflix to renew the series so we can see more tumbling, more camaraderie and inevitably, more brutal injuries.
Watch the trailer for Netflix's Cheer and relive those feels. Post continues below video.
But Netflix have remained tight lipped for now on whether there will be another season, so we've gathered all the information we could find about a possible season two and well… this really could go either way.
Daytona 2020 is less than three months away.
This year's Daytona NCA and NDA college nationals is set for April 8-12… which is a little over two months away.
The film crew followed the Navarro cheerleaders around for four months and condensed it down into six episodes, and if the plan was to do the same again well… they're already too late.