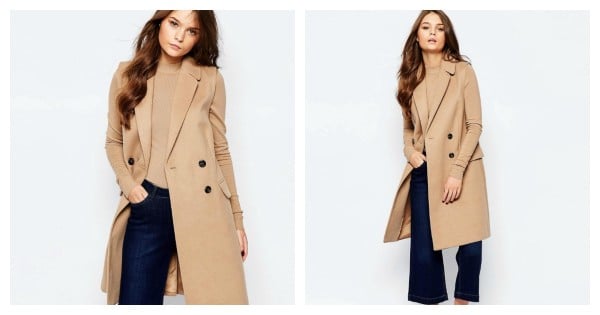 Autumn might be bringing shorter days and cooler weather, but there's a fabulous pay off: winter clothes. The layers. The knits. The snugness. It almost makes freezing worth it. (Almost.)
The only downside can be the price. To buy a good leather jacket or a coat, you often need to fork out $250 or more. While there's nothing wrong with treating yourself, a winter wardrobe can be harder to pull together if you're short on cash (or budgeting for a European summer holiday…).
With that in mind, we've rounded up 10 coats that won't set you back more than $100. Hoorah.
1. New look double breasted waistcoat, ASOS, $72
A caramel coat is this season's must-have. If you take a look at the big chain store retailers (Witchery, Seed Heritage, Country Road, etc), all are offering a version of it.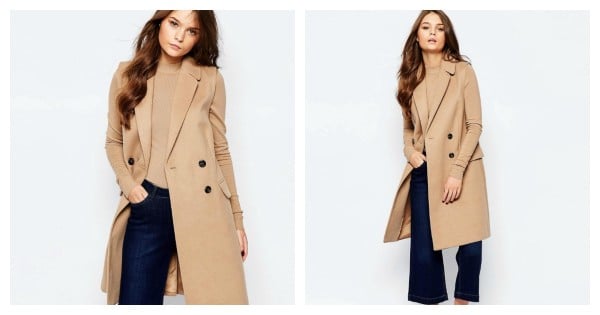 Image: ASOS.
2. Belle Curve Waterfall Coat, Target, $99
The leather-look trim and waterfall cut makes this coat suitable for the office or, you know, life in general.