Frizz and I go way back.
Thanks to my thick, curly hair, it takes just a gust of wind, a drop of water or a simple temperature change to send my hair into Monica-from-Friends-in-Barbados territory.
I've tried countless lotions and potions to try to fight it, but it's turned out to be a super cheap hair product used in the actual hair-washing process that's made the biggest difference.
A microfibre hair towel.
I know, I know. They sound like something off the home shopping channel you'd buy at 3am and instantly regret. They're not.
The Spa Savvy Twisty Turban costs just $6.99 for a pack of two and anyone with curly hair or prone to frizz needs to try them.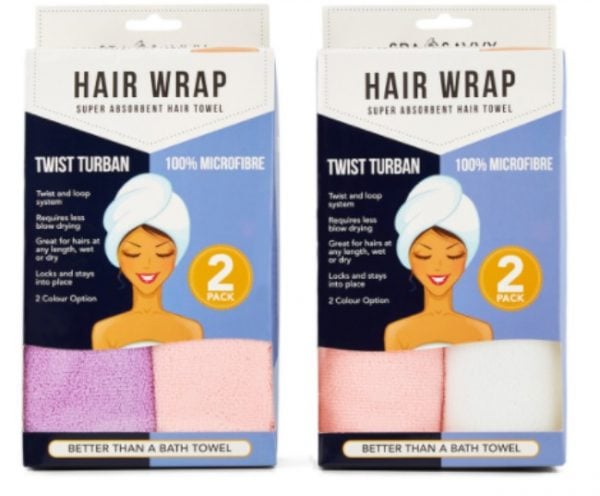 When I first started using them two years ago, I was sceptical. Now, I get into a panic if I get in the shower and I haven't got one laid out on the bath ready to wrap my hair in when I get out.
Microfibre towels are designed to be gentler on the hair than traditional towels. With the normal ones, even the simple act of vigorously rubbing your hair dry can cause serious damage, increase frizz and make it really knotty.
"If you rub your hair with a towel you open up the cuticle leaving it susceptible to damage more easily,"  Barney Martin, founder of Barney Martin Hair, told Mamamia previously.
The microfibre ones don't because they absorb significant more moisture without having to give your arms a workout.