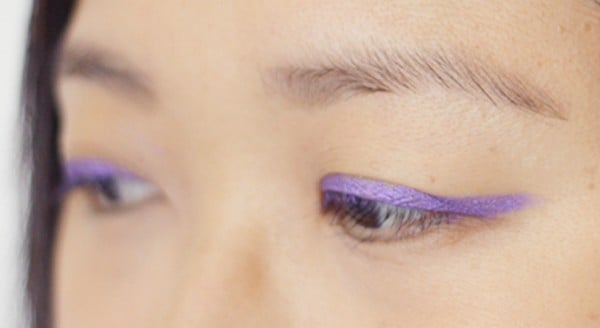 Carla's happy, because her brows have been resurrected. (Image: supplied)
Luxurious, thick and well-groomed brows are your one-way ticket to looking put-together and rich.
But guess what? You don't actually have to be rich to pull off this look. While there is a plethora of pricey, high-end brow products out here, my secret is to use super-cheap brow products from Priceline. Yes, that's right, the Savvy by DB Brow Palette and Clear Brow Gel have come to my rescue.
RELATED: Eyebrow extensions are here to rescue your poor, over-plucked brows.
Readers, I do not use the word "rescue" lightly. This was my situation: I went all Edward Scissorhands on my brows. A few months ago, I was frustrated by my brows, because the hairs just wouldn't stay in place. So, I just cut them off with nail scissors.
This is just as crazy as it sounds. Truly, I should be in beauty editor jail. This is what it looked like. Bad idea, right?