Doctors caring for Charlie Gard have outlined the reasons they don't believe the 11-month old should be permitted to die at home. The High Court has also ruled Charlie will spend his final days in hospital.
It comes after the little boy's parents Chris Gard and Connie Yates dropped the legal battle to save his life on Tuesday. They had been fighting to take Charlie – who suffers a rare mitochondrial disease – from the UK to the US for treatment.
The journey and the treatment were deemed too risky by the doctors caring for Charlie. The British courts, as well as the European Court of Human Rights, agreed.
Today, the final court battle was also lost. The High Court shut down the attempts of Chris and Connie to take their son home to die, The Telegraph reports.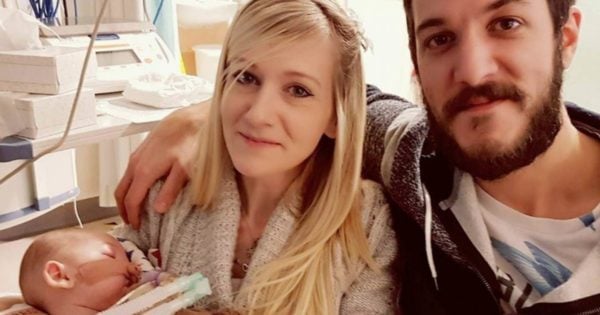 The hospital caring for Charlie - Great Ormond Street Hospital - has received criticism from the public during the ordeal, with staff complaining of harassment and receiving death threats, the BBC reports.
To help the public understand, the doctors caring for Charlie have made public their reasons for fighting to keep Charlie in the hospital for the end of his life.