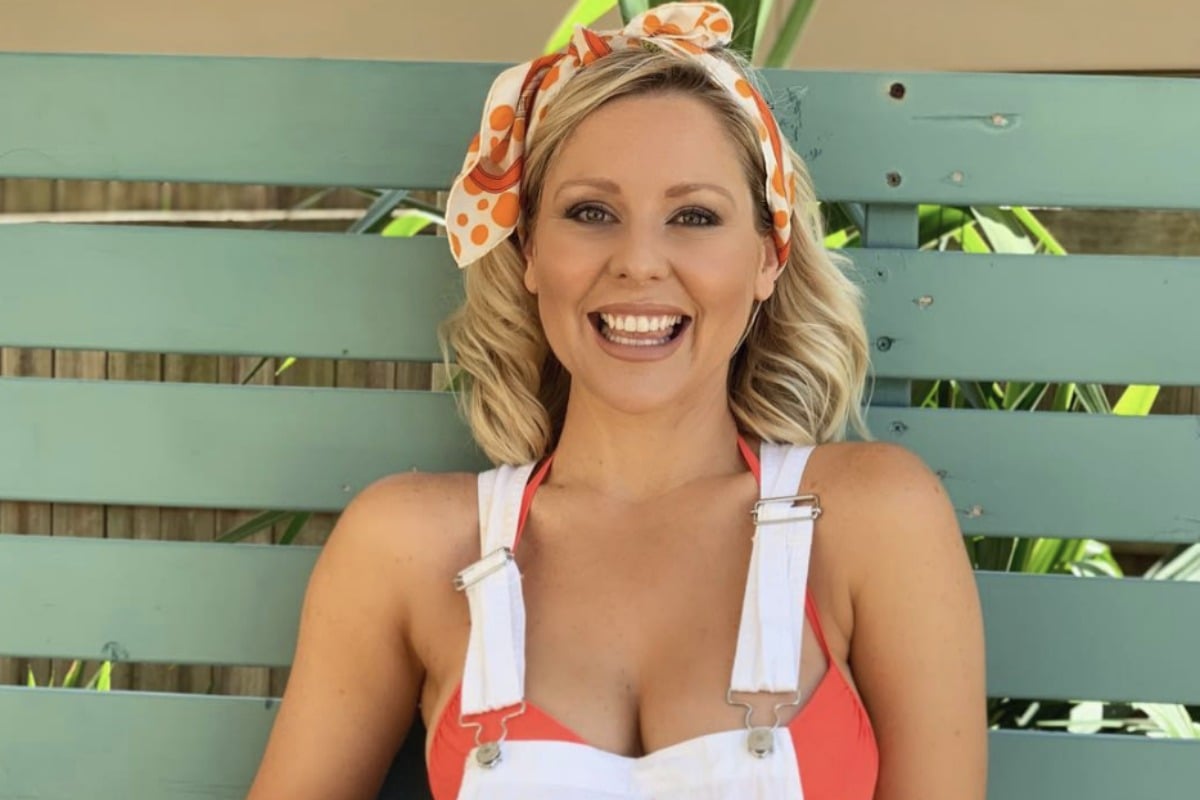 Television personality Charli Robinson gave birth to her daughter in December last year, and this week, she's revealed it didn't go exactly according to plan. Not just because of the 15 hour labour – but because little Kensington Claire Talbot was determined to arrive four weeks early.
It was certainly a move from the baby which Robinson, 37, and Kensington's dad, racing car driver Liam Talbot, 36, didn't expect.
The Gold Coast couple, who began dating in February 2016, have been planning a family since 2017, when the Getaway presenter unexpectedly fell pregnant with twins, and soon after, experienced a miscarriage. Last year, Robinson discovered she was pregnant again, and due on Australia Day.
But it seems Kensington had other plans.
On Boxing Day, Robinson woke at 2am to discover her waters had broken. Speaking to The Courier Mail, Robinson explained chaos ensued as the pair rushed to Greenslopes Private Hospital, and Robinson's parents raced from Port Stephens to join them.
"I was half way through a Hypnobirthing Australia course… I said to Liam 'I can't give birth yet I haven't finished the course'," Robinson said.
After a 15 hour labour, during which Talbot felt "helpless" until asked to hold one of his partner's legs, Kensington was finally ready to meet the world.