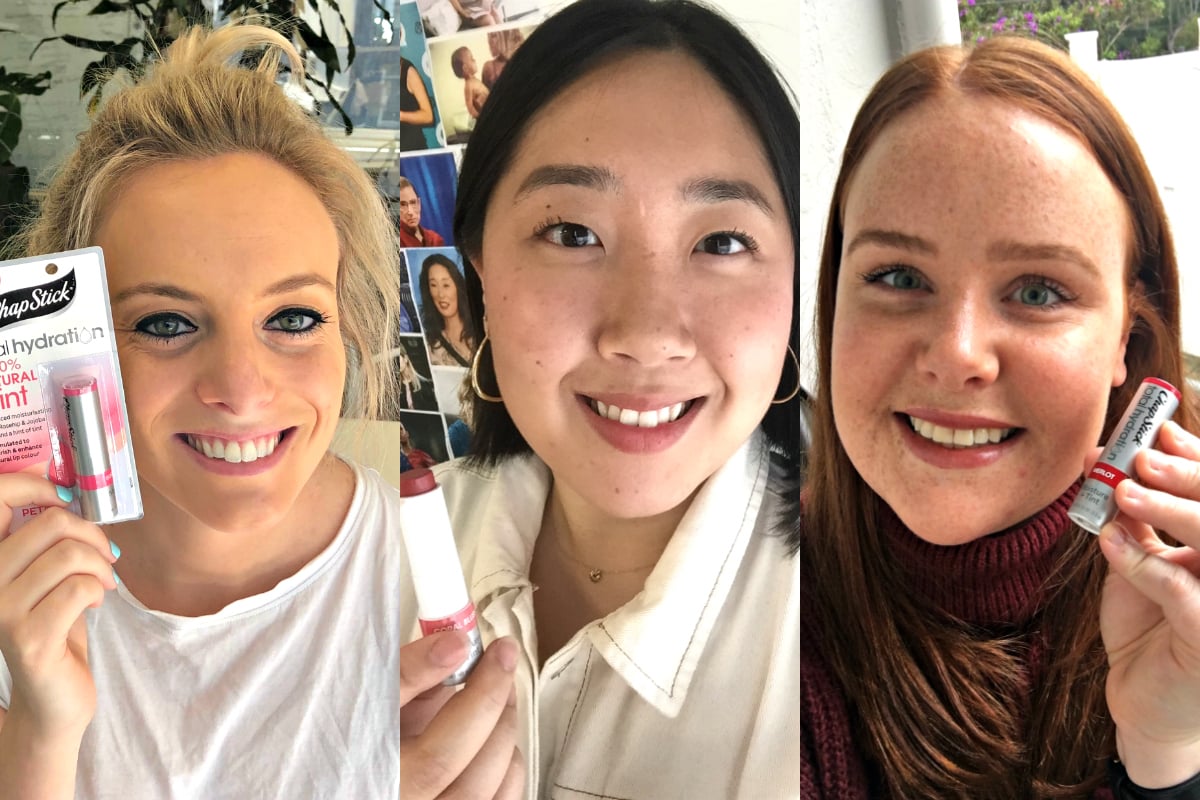 The job of Chief Handbag Lip Balm is very, very prestigious.
It's the lip product you reach for without even thinking. The one you'll desperately rummage around in the bottom of your bag for because it's so easy and reliable.
You know, the lip balm that makes your heart sink when you've wound or squeezed every last schmear of goodness out of the stick or tube.
Everyone needs a Chief Handbag Lip Balm. Or three. Or three hundred.
But finding a lip balm that's easy to apply, wears well and makes you feel great throughout your entire day is the challenge.
From the gym (or snoozing your gym alarm) and your morning commute to work meetings, coffee catch ups and well into the night, most of us don't have time to cart around a makeup bag full of lip products.
Enter, ChapStick Total Hydration 100% Natural + Tint lip balm.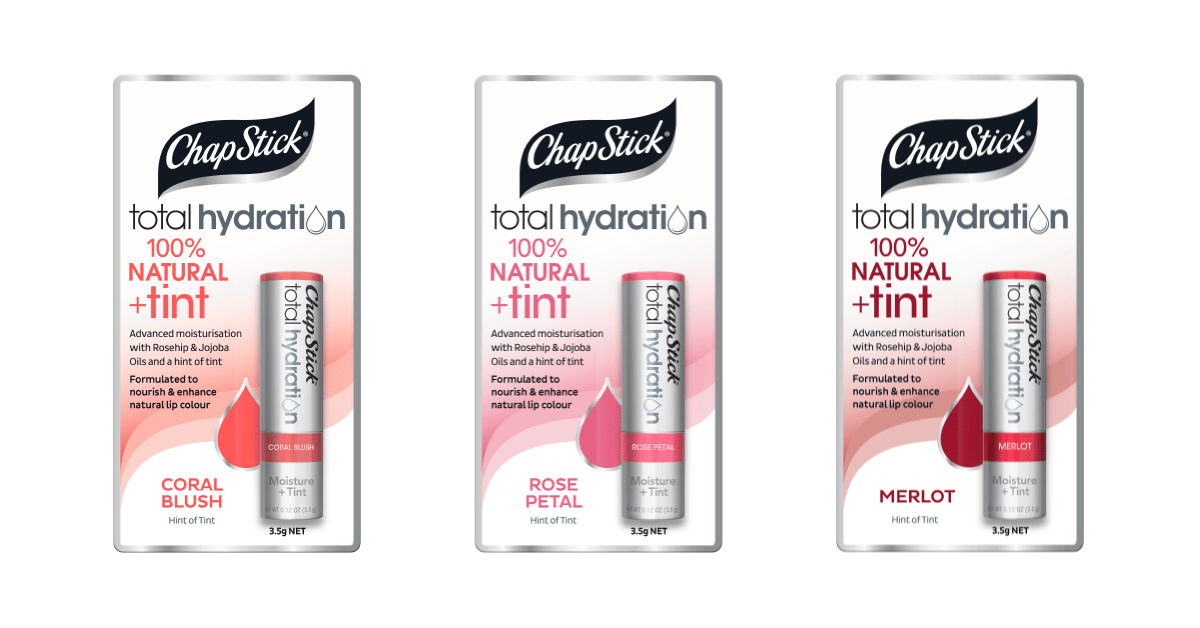 The tinted lip balm comes in three shades - Merlot, Rose Petal and Coral Blush - and promises advanced moisturisation with rosehip and jojoba oils, plus a subtle touch of tint to enhance your natural lip colour.
But does it actually do what it says it does?
To see if this balm is qualified for the job of your next go-to tinted lip balm, three Mamamia writers put the different shades on their faces (well, lips) for a thorough road test.