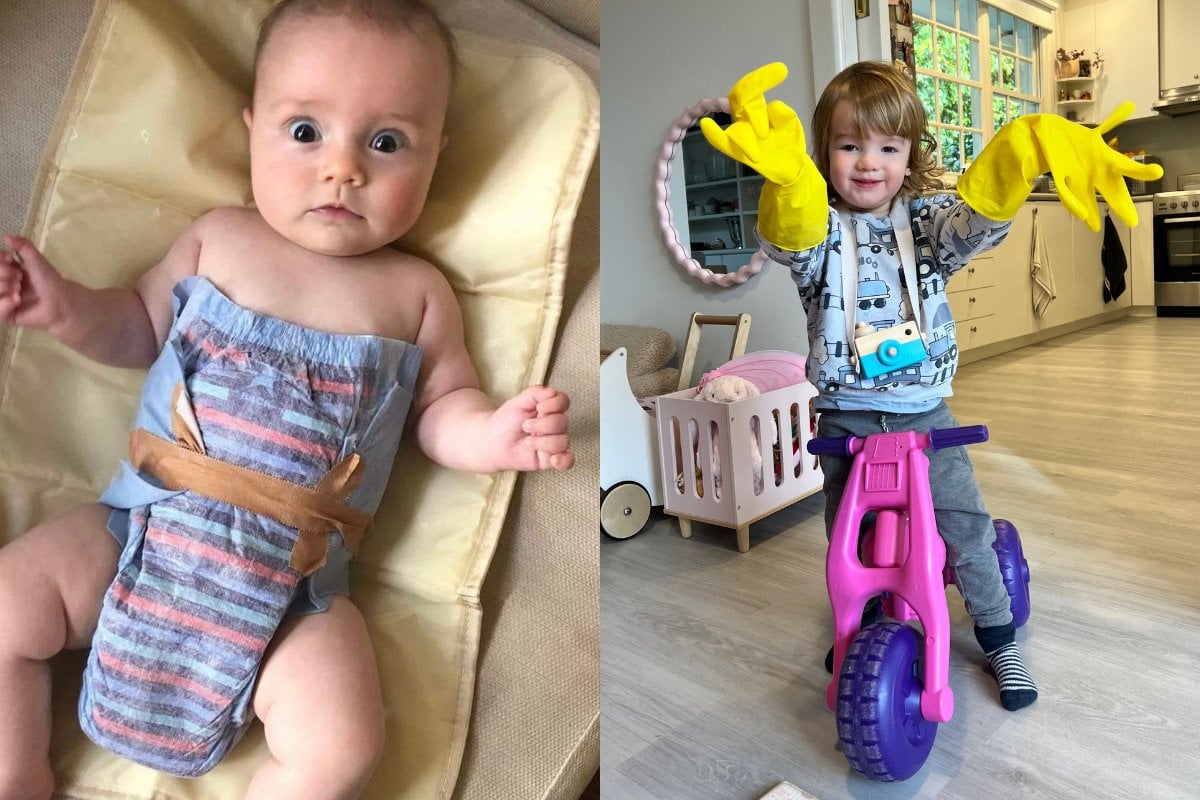 Picture this: you've just dropped your kiddos at daycare, snagged a park right out front of your favourite coffee spot and there's no line. You open your laptop, hot latte in hand and draw a long, deep inhale – the first full breath you've taken all morning.
Ding!
The email opens with: We have two confirmed cases of gastro in your child's daycare room.
Buzz!
It's your kids' daycare calling. Of course, it is. See you later productive Monday, hello chaos.
Some days at home with my two-year-old, I can feel myself literally being pulled (by my pant leg) to the very edge of my sanity.
Before 9am, I might be confronted with a ninety-minute negotiation to get a clean nappy on, the successful ingestion of two mouthfuls of food (only to have them gently and inexplicably spat right back into my hand), and one or two fall-to-the-floor meltdowns about who knows what, I think the last one was about cheese?
But then this same little creature, who arguably shares many attributes with those of a tyrant, will take my face in his tiny hands, press his nose against mine, and say "Mummy", and there is nothing more exquisite in this whole world.
Considering the pace of life these days (and the break-neck speed of the early parenthood rollercoaster), it's not surprising that Mamamia learned that 58 per cent of mums surveyed are feeling overwhelmed by parenting, which jumps to 78 per cent of us in the Gen Y age bracket alone.
We're expecting superhuman efficiency with levels of parenting perfection that simply don't exist. 70 per cent of mums in the Mamamia community admit, "I care for everyone else and put my own needs last" and while selflessness is a beautiful quality to cultivate, it simply can't come at the expense of your sanity.