Channel Nine has gone to extreme lengths to defend the network's decision not to give Lisa Wilkinson a fair salary package, one that would match her co-host Karl Stefanovic's.
Splashed on the cover of The Daily Telegraph today, CEO Hugh Marks claims he went to "an incredible amount of trouble" to create the package she was allegedly offered. It is highly unusual for a CEO to publicly comment on contract negotiations, particularly high profile talent.
"I went to an incredible amount of trouble to build that ($1.8 million) package for her. She wanted $2.3 million. It wasn't a $200,000 shortfall to (Karl's) $2 million magic number. It was $500,000."
"We could invest that money in junior journalists coming in to the business".
With one evening tweet on Monday night, Lisa Wilkinson announced she wasn't returning to Channel Nine's flagship morning show TODAY.
A press release simply stated that contract negotiations were not successful. It followed a News Corp columnist's assertion, just a day earlier, that there was a large gender pay gap dividing Lisa and her co-host Karl Stefanovic. And that magic number was causing trouble.
That number was $500,000, according to Marks. Keeping in mind that, from the outside, we will never know the full details of the offer discussed behind closed doors.
It's a reported figure that has lost Channel Nine one of their star talents and resulted in, what can be argued, a titanic PR disaster for the TV station. The powers that be may now have a very different view of what $500,000 can buy you.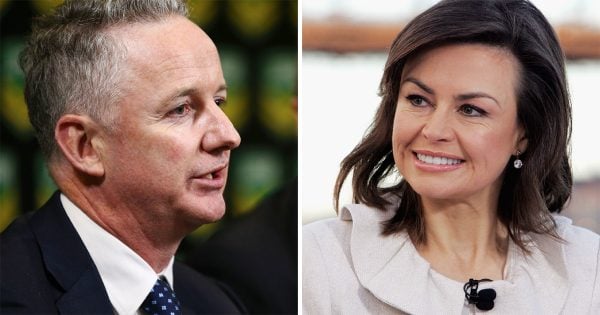 "The reason we walked away from Lisa is because we are not able to secure those rights (across all areas) with her," Marks told The Daily Telegraph.