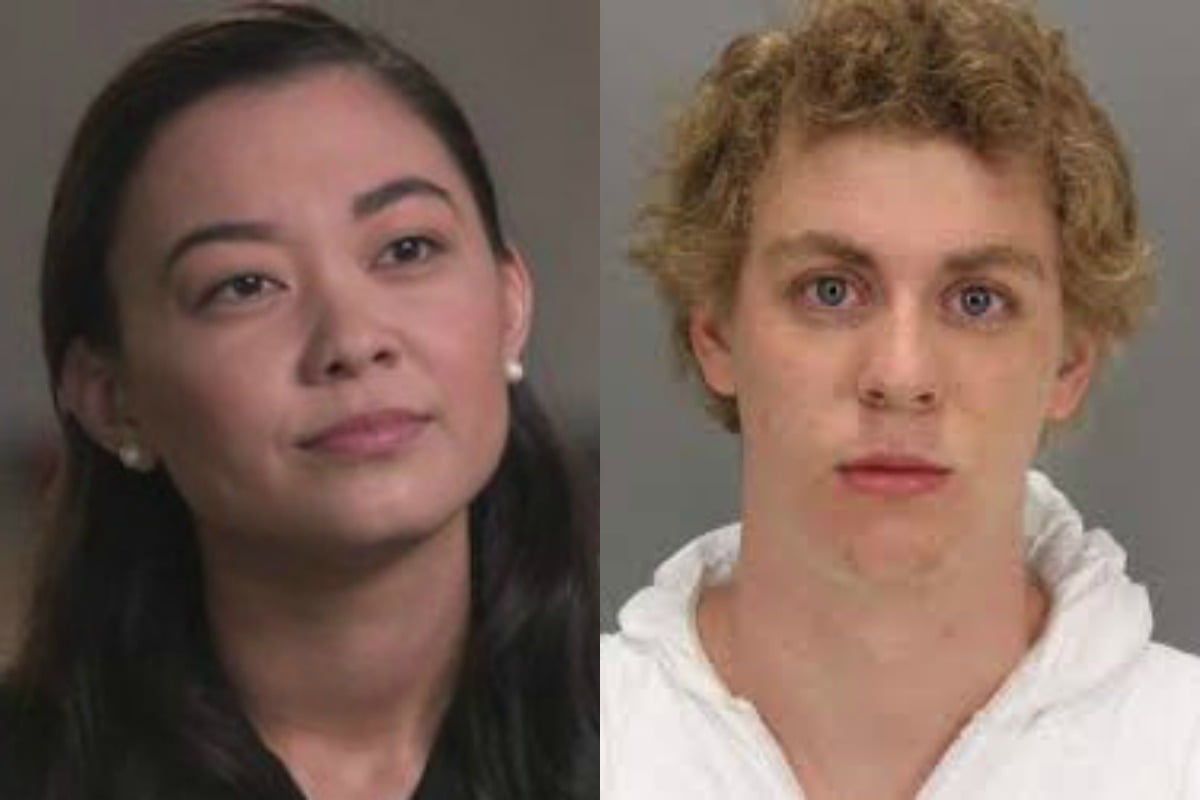 Warning: This post is about sexual assault and may cause distress for some readers. 
In 2015, Chanel Miller made a spur-of-the-moment decision to join her sister at a Stanford University fraternity party.
When she next woke up, on a gurney in a hospital hallway, she had assumed other identities: 'Emily Doe', 'unidentified victim' and 'unconscious, intoxicated woman'.
She did not initially realise what had happened to her. But as pine needles fell out of her hair, as nurses poked and prodded her body, as she sat at work in the days afterwards reading articles about that night, she pieced it together.
Chanel Miller, known as 'Emily Doe' for four years, reads her victim impact statement on 60 Minutes. Post continues below video.
She had been assaulted by former Stanford student Brock Turner behind a dumpster outside the party. He was stopped when two Swedish international students saw him, tackling him as he tried to run away and holding him down until police arrived.
Turner's achievements as a champion swimmer were thread into articles about the case, read by his victim who was not afforded the same treatment.
"After I learned about the graphic details of my own sexual assault, the article listed his swimming times. She was found breathing, unresponsive with her underwear six inches away from her bare stomach curled in fetal position. By the way, he's really good at swimming. Throw in my mile time if that's what we're doing. I'm good at cooking, put that in there, I think the end is where you list your extracurriculars to cancel out all the sickening things that've happened," she read aloud at Turner's sentencing.
In 2016, Turner was found guilty of three counts of sexual assault and sentenced to just six months in a county jail.
Prosecutors had sought a six-year prison term, but Judge Aaron Persky declared a stint in a state prison was not "the right answer" for Turner. That it would have a "severe impact" on him.