There is something a little bit special about champagne.
For a sparkling wine to be considered a "champagne", they must be produced in a certain way and use grapes grown in the Champagne region of France.
Not every champagne is created equal, some are drawn from a single wine-growing region (or commune) and are placed for several years in the quiet safety of cellars; and some, use grapes from several communes and are stored for under two years.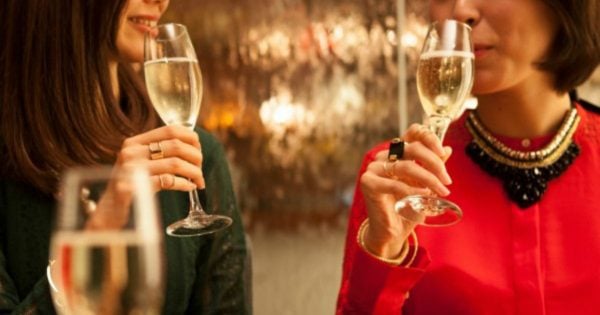 There are even some, like the moderately priced Charles Heidsieck Brut Réserve, that blend together older and younger batches of champagne in order to create their offerings.
It's a complex production and a special drink, so we thought of additional ways to give your upcoming celebration one more layer of sparkle.
The above video demonstrates four methods one can use to make the most out of such an indulgent drink.
Watch to learn how you can compliment the taste with frozen fruit skewers, a glittery finish, a quick chill and a sweetened edge.