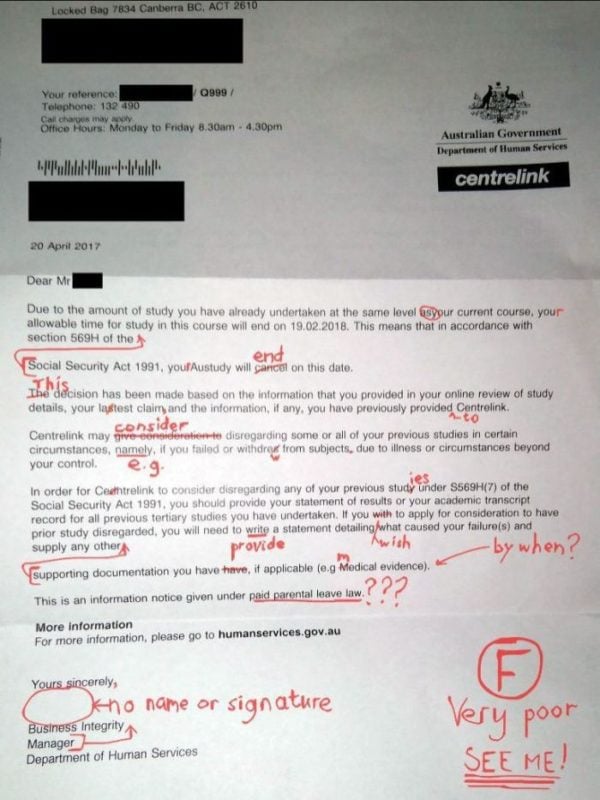 Centrelink has apologised to a Melbourne student who was left confused by a letter that includes multiple typos, misspells the agency's own name and cites an irrelevant law.
The letter, sent to Ben Klein on April 20, advised him his Austudy payments would end in February next year.
But the document included at least a dozen errors, including asking for details about Mr Klein's "lastest claim" and incorrectly spelling the agency's name as "Cedntrelink".
It is also unsigned and unevenly spaced.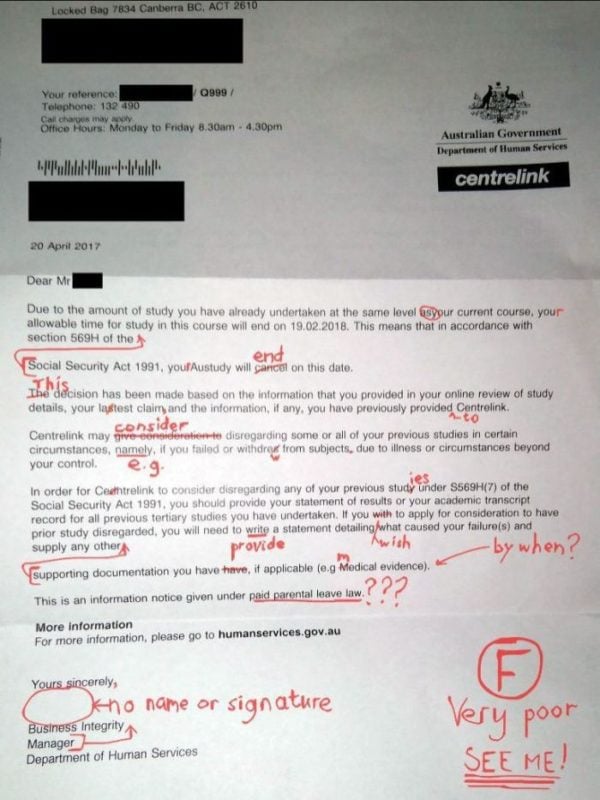 Despite being about Austudy payments, the letter said the notice was given under "paid parental leave law".
Mr Klein is single with no children.
As Centrelink faces an inquiry over the recent robo-debt crisis, when debt letters were automatically generated by computers, the Department of Human Services said Mr Klein's letter was not produced by a machine.