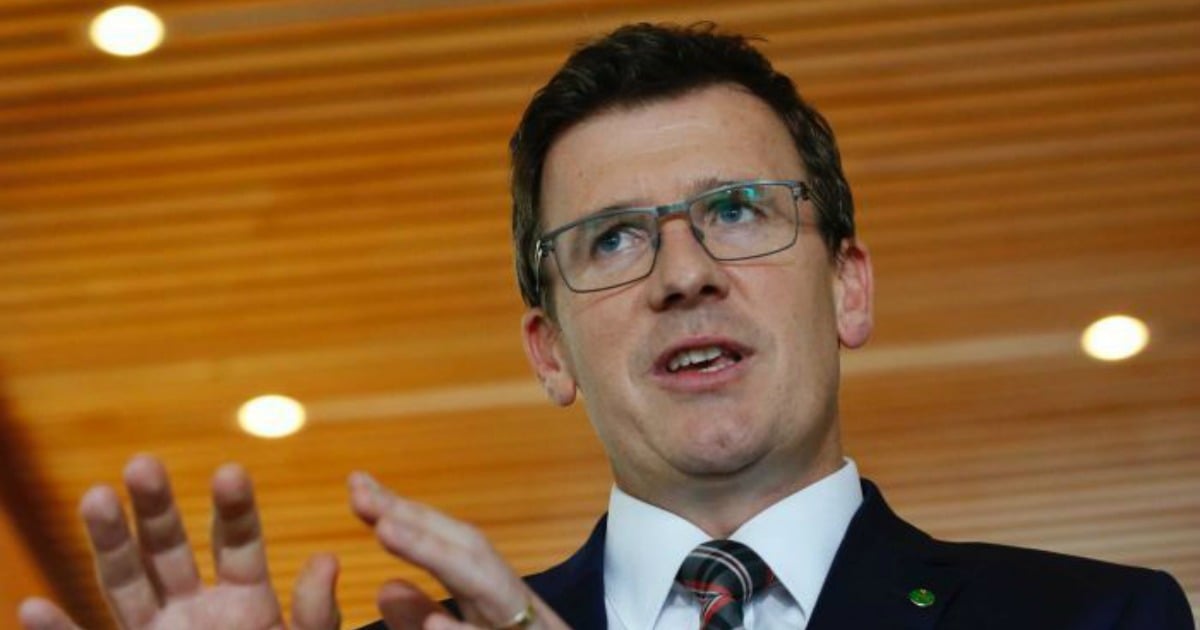 By political reporters Henry Belot and Ashlynne McGhee
The Federal Government will introduce changes to Centrelink's controversial debt recovery program, despite insisting it is working and dismissing calls for its suspension.
The automated program — which compares Centrelink and Australian Taxation Office records — has issued 170,000 notifications since July with thousands of Australians incorrectly told they have outstanding debts.
After weeks of public criticism, Human Services Minister Alan Tudge has told his department to ensure welfare recipients can launch an internal review of their payments before debt proceedings are launched.
Disability pensioner Justin Burns last week told the ABC he disputed his debt and requested a review, but was still being forced to pay $40 a fortnight from his pension to repay the debt while the review was underway.
"I have had to borrow money off my parents, I have had to borrow money off my friends," he said.
"I thought, 'Holy, you know what, I don't believe I owe this money at all'."
Mr Tudge will also ensure Centrelink clients are informed of discrepancies in their accounts before being contacted by debt collectors.
"One of the issues has been that on some occasions, the address that Centrelink has on file hasn't been updated, so the first a person might hear about this is when there is a debt collector on their doorstop," Mr Tudge told 2GB radio on Monday.
"We are fixing that problem by ensuring that we use multiple different addresses, including a person's electoral roll address, to ensure they do get that letter and do get that opportunity to update their records."
Letters will now be sent by registered mail so Centrelink can track whether they have been received.
In some cases, the letter will be followed up with a phone call.
One client told the ABC they were contacted by debt collector Dun and Bradsheet about a $3,836 discrepancy, despite never being contacted by Centrelink.
Mr Tudge has also called on his department to simplify its language and ensure a contact number is printed on all notification letters, rather than being listed online.
Changes 'a stunning admission': Burney
Mr Tudge told the ABC last week the Government would retain the program and rejected reports it was flawed.
"The system is working and we will continue with that system," he said.
"I'm not aware of individuals who are completely convinced that they don't owe money but have been given a debt notice."
Coalition ministers and the Department of Human Services have said the program has identified close to $300 million in overpayments to welfare recipients.
Labor's shadow human services minister Linda Burney said the changes were a "stunning admission" given Mr Tudge's earlier claim the system was working.
"The system must be suspended until changes to make it fair are applied to everyone — that means those currently paying disputed debts should have the review completed before they are forced to pay," she said.
"After weeks of denial, the Minster has finally admitted what everyone else already knows — there are serious problems with the robo-debt program."