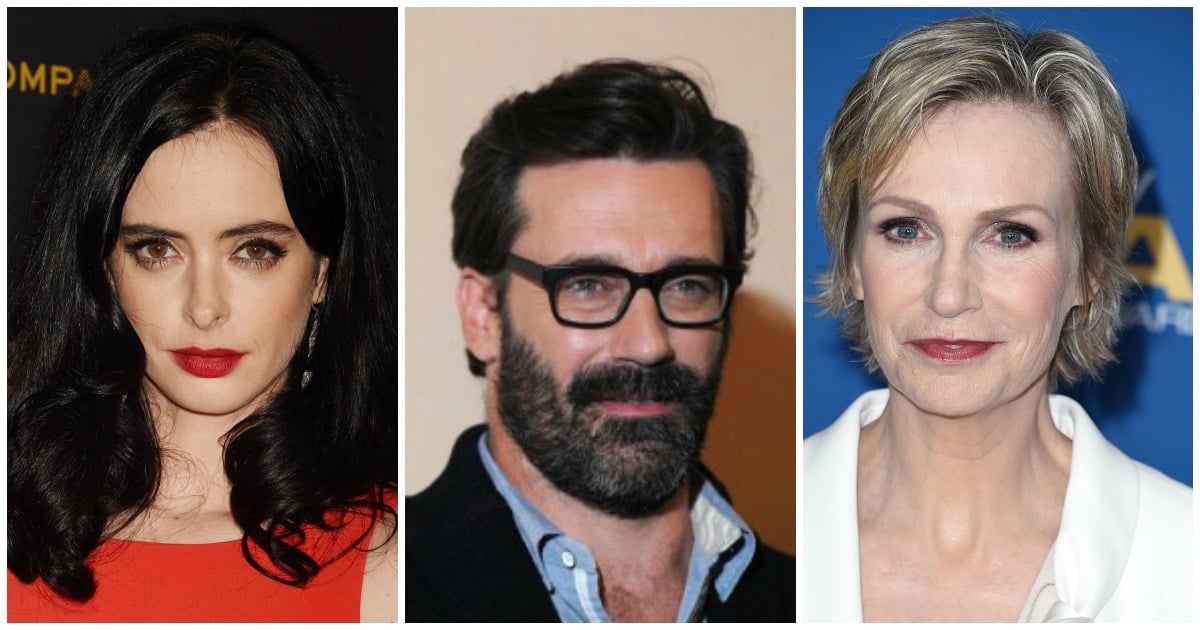 Announcements are rolling in regarding the highly anticipated Gilmore Girls reboot.
Lauren Graham, Alexis Bledel, Scott Patterson, Kelly Bishop, Jared Padalecki and Milo Ventimiglia are among the better known stars who have confirmed they will be returning to their much loved roles. It's all very exciting, although we can't quite get past the fact that Melissa McCarthy is not involved (#BringBackSookieStJames).
Let's take a trip down memory lane to Rory and Dean's first encounter (post continues after video):
If all these announcements are making you say, "oh yeah, I forgot about that guy!" then boy do we have a post for you. It's time to take a nostalgic trip back to Stars Hollow and reacquaint ourselves with some of it's lesser known residents, who are now actually really famous.
These are just some of the celebs you totally forgot were on Gilmore Girls:
Adam Brody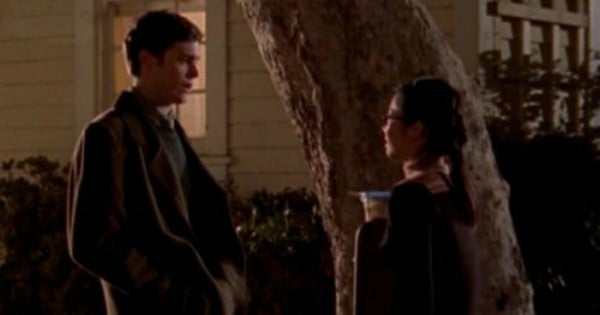 If someone said the words Adam Brody it's likely your first thought would be yogalates, Chrismukkah or CALIFORNIAAAAA. We came to know and love him as Seth Cohen on The O.C, but before that he was Dave Rygalski. In season three, Brody starred as Lane's super-nerdy-cute band-mate come super-nerdy-cute boyfriend.
Chad Michael Murray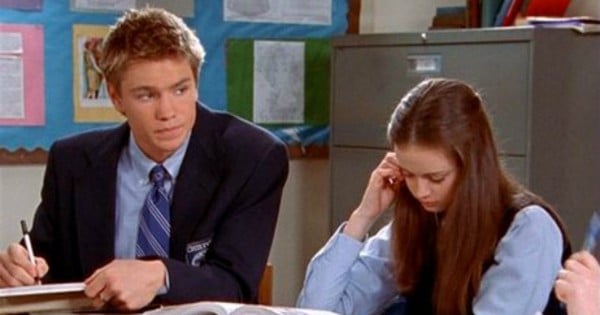 Another teenage drama favourite who cut his teeth in Stars Hollow. Before One Tree Hill, Michael Murray played Rory's cocky Chilton classmate Tristan Dugray. He pretended he was way too cool, be totally had a thing for our Rory.
Max Greenfield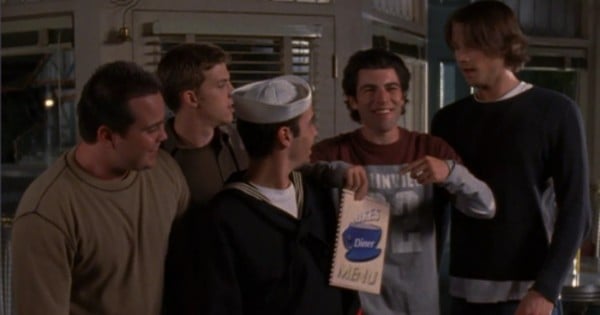 Before New Girl, Greenfield stole the show as a drunken Buck attending Dean's bachelor party. He stumbled into Luke's diner, delivering the line, "Hey, my name's Luke, too. We should start a club or something."
Jane Lynch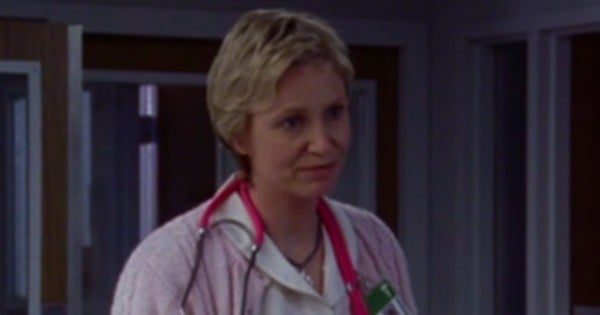 Lynch, who is probably best known for her role as sarcastic, mean-spirited and totally brilliant cheer-leading coach Sue Sylvester on Glee, played a nurse in season one of Gilmore Girls. She then went on to steal scenes in comedies such as The 40-year-old Virgin, Role Models and Wreck-It Ralph, just to name a few.
Krysten Ritter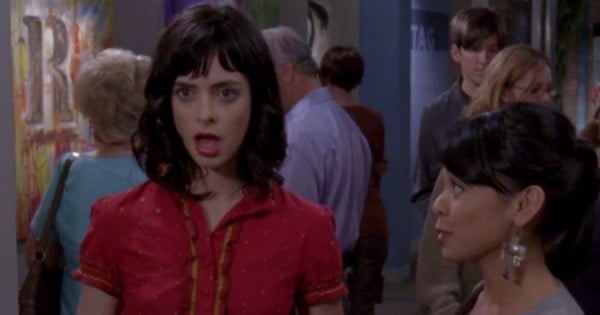 Before she was Jessica Jones she was the Bitch in Apartment 23, and before that she played Lucy, one of Rory's friends from Yale in the shows final series.
Ben Falcone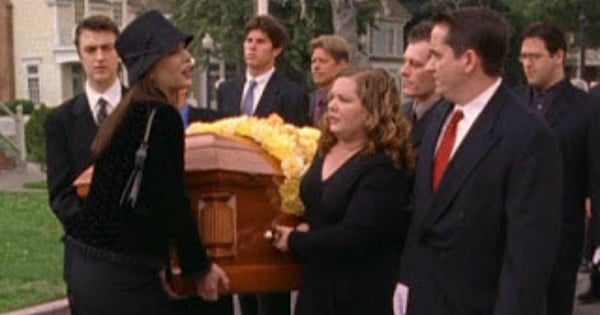 Falcone is Melissa McCarthy's husband and fellow actor/director. He starred alongside McCarthy, rejecting her advances in Bridesmaids, and wrote and directed her in Tammy. But chances are you've probably forgotten (or just didn't know) their love blossomed on the sert of Gilmore Girls. Falcone played the executor of Butterfly Inn owner Fran's will in season three.
Riki Lindhome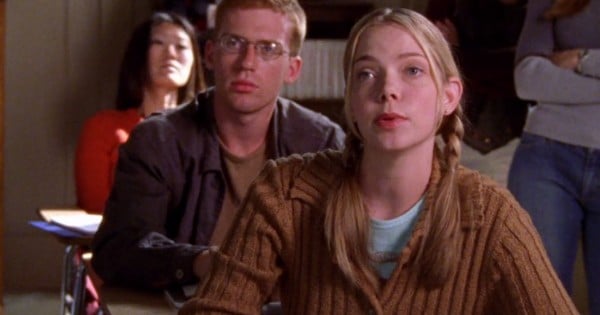 If you are yet to experience comedic singing duo Garfunkel and Oates, you have my deepest sympathies might not recognise Lindhome. But if you are a fan, you may recall she played Juliet, a member of The Life and Death Brigade, the exclusive of which Rory's college boyfriend Logan was a member.
Jon Hamm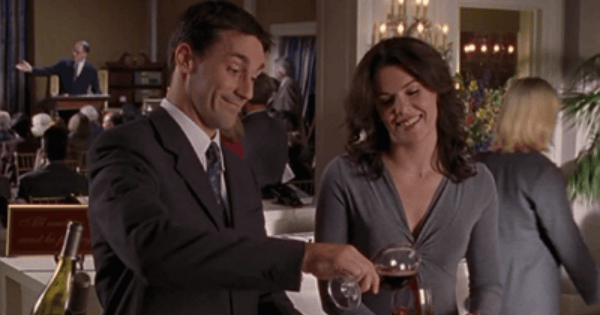 Hamm is probably the biggest name to have guest starred on the show. Hamm was featured in the season three episode "Eight O'Clock at the Oasis". He played Peyton Sanders, a man who met Lorelai at an auction, the pair went on a date but nothing eventuated (Because LUKE AND LORELEI FOREVER!!!).
He wasn't always Don Draper, but he always rocked a nice suit.
H/T Mental Floss.