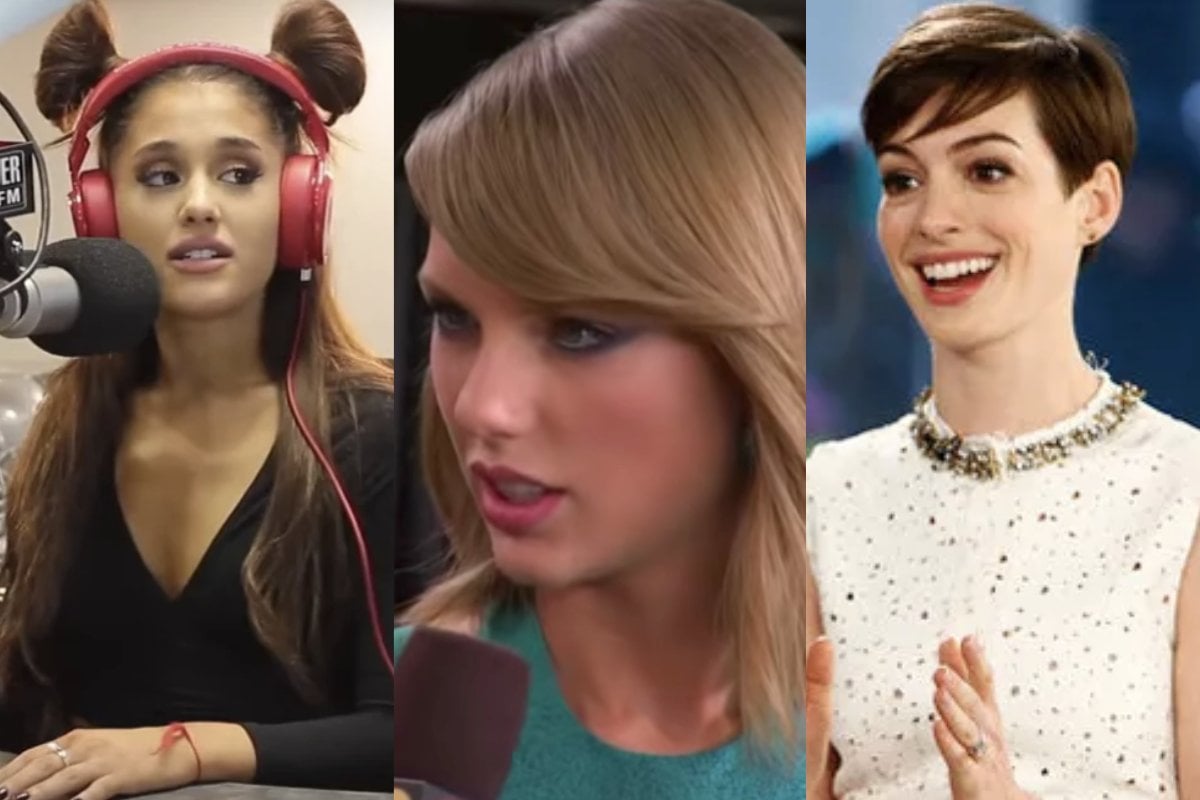 It can be difficult being a famous woman. Your fashion is scrutinised, your dating life is a topic of public debate, and you're asked mind-numbing interview questions that men never have to navigate.
So what are some of the most outrageous examples of celebrity women being asked inane and inappropriate questions?
A Reddit thread has rounded up some of the worst offenders.
Read 'em and weep... quite literally.
Anne Hathaway was asked about the "lesson learnt" from a photo being taken up her skirt.
Anne Hathaway appeared on The Today Show to discuss her role in Les Misérables in 2012, but the interview got derailed when host Matt Lauer brought up a photo doing the rounds that paparazzi had taken up her skirt.
"Seen a lot of you lately," Lauer actually said to Hathaway, who'd just turned 30 at the time. He went on to ask her "What's the lesson learnt?" from err... some creep taking a photo of her private parts and sharing it with the internet.
Hathaway remained composed. "It was obviously an unfortunate incident," she responded.
"It kind of made me sad on two accounts. One was that I was very sad that we live in an age when someone takes a picture of another person in a vulnerable moment, and rather than delete it, and do the decent thing, sells it. And I'm sorry that we live in a culture that commodifies the sexuality of unwilling participants."
Watch her response here. Post continues after video.