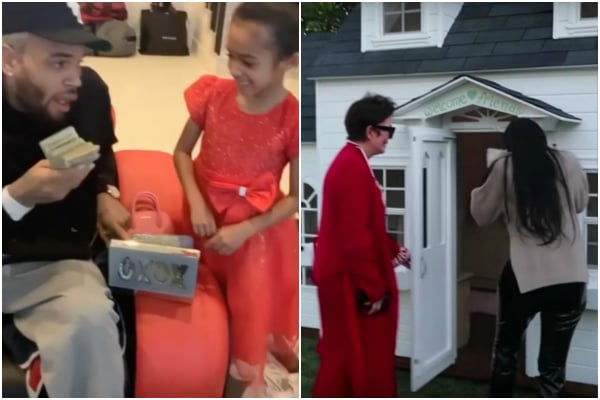 Money may not buy you happiness, but if you're a cashed-up celebrity, it will buy lavish gifts for your nearest and dearest.
From a literal box of money to a gold skull necklace, here were the most noteworthy celebrity Christmas presents of 2019.
Priyanka Chopra's snowmobile
Ahh, it's the gift every girl wants (apparently). Nick Jonas delighted his wife, Priyanka Chopra, with her very own snowmobile.
The actress was overjoyed with her present, writing on Instagram: "Santa drove in on my bat mobile!! Aaaah! My husband knows me so well! Thank you baby. I love you!"
Although the couple is currently having a 'white Christmas' in Mammoth Lake, California, they actually live in Beverly Hills, LA, where it doesn't really snow (at all), but hey… each to their own.
Miley Cyrus' gold skull
Celebrating their first Christmas together as a couple, Cody Simpson gifted his girlfriend, Miley Cyrus, an enormous gold skull necklace.
The Australian singer shared a photo of Miley wearing said necklace on his Instagram stories, while spending the holidays at her Tennessee home.