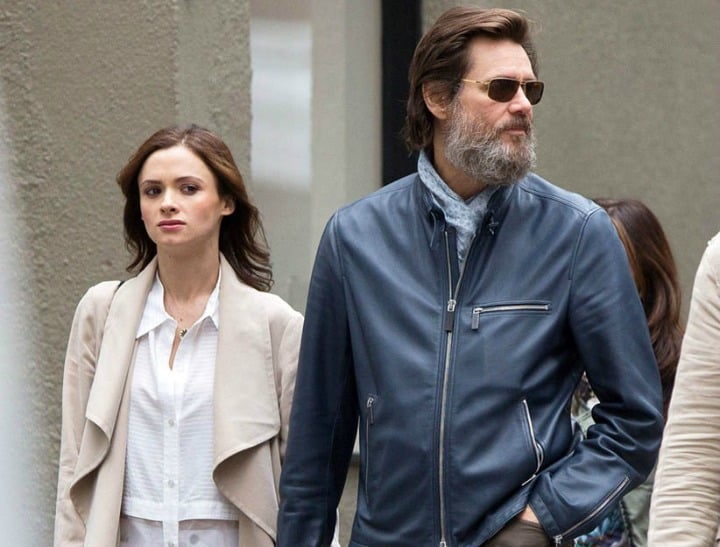 There is no blame here.
WARNING: This post deals with the themes of mental illness and suicide and some readers may find it distressing. 
This week, Cathriona White died in her home. There were pills beside her body, and a note.
A few hours before, she wrote a Tweet: "I hope I have been a light to my nearest and dearest", a universal sentiment that is now the subject of deep scrutiny.
Signing off Twitter, I hope I have been a light to my nearest and dearest. ✌????️❤️ to yo all

— Cathriona white (@littleirishcat) September 24, 2015
Thirty-year-old White was born in Ireland and worked as a make-up artist. Apparently she had been in an "on again, off again" relationship with actor, Jim Carrey. Four days before she died, her relationship with Carrey ended.
Whether this was just another one of the couple's apparent "off-again" stages is not clear. Like many people, Carrey had public commitments that he fulfilled after his break-up with White. He went to an event on the same night that she died. Guests sat that he was smiling at the event. Smiling and talking to women. That was, it seems, a big mistake.
Across the internet, headlines have sought to implicate Carrey in White's death.
"Jim Carrey pictured smiling and chatting to multiple women at a party the day he broke up with his 28-year-old girlfriend."
"Cathriona White's suicide note contained boyfriend Jim Carrey's name, says Coroner."
The implication is clear: Jim Carrey is to blame for Cathriona's suicide. He broke up with her. He was talking to other women. Him, him, him.