Before the world knew her as 'Cocaine Cassie', Cassie Sainsbury wrote a book.
The 22-year-old compiled a health and fitness manual titled Shape Yourself In 8 Weeks when she was 18.
The 20 page weight loss book – which is available online for $60 – includes a workout plan, a meal plan and recipes.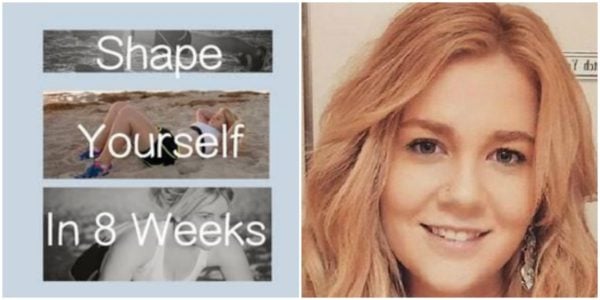 "My name is Cassandra Sainsbury, I'm a personal trainer and nutritionist," Cassie writes at the start of the book.
"For the past year, I've been working on an ultimate weight loss guide, it's been a long process of trial and error but I've finally put together a program that I'm 100 per cent happy with."
In the book - which was published in 2015 - Cassie tells her readers to steer clear of caffeine, sugar, salt and alcohol and to ditch fad diets.