An ex-WAG has blasted the culture of the AFL and its acceptance of women, likening her time dating a footballer to a "cult".
In an interview with The Herald Sun, Cassie Lane, the former girlfriend of ex-Collingwood star Alan Didak, said she felt the need to shine a light on a community she believes needs to be better for women.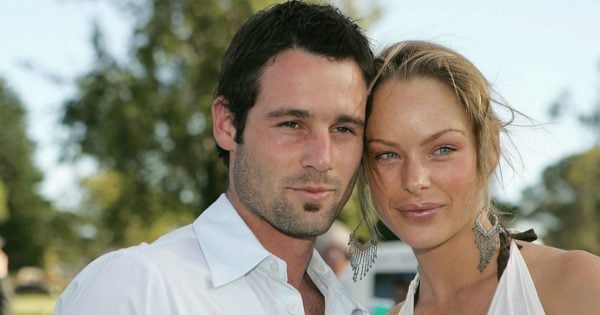 "It is like a cult," she said. "It is a crazy world.
"You live in the shadow of your partner."
Lane and Didak dated between 2004 and 2006, with Lane attending the 2006 Brownlow only to find herself on the worst dressed list. She said this, combined with the pressures of the limelight, exacerbated issues with her self-confidence and body image.
"I think the AFL culture is still very sexist, women are not represented well, they are under-represented even though they make up half of the supporter base," she said.
"It is this glorified role, every Melbourne girl wants to be a WAG because we are taught it is this amazing, celebrated, venerated role, but actually when you get there you are celebrated not because of who you are, you are celebrated because of your partner's achievements and there is a hierarchy.
"It is sort of like living in the 16th century. Your status is completely dependent on your partner."

Lane's stance is at odds with other women who have spoken to Mamamia in the past, including Nadia Bartel.
Through her experiences, Lane has written a book about her time as a WAG in her debut book How To Dress A Dummy. You can find it here.