1. Cassie Thorburn turns to tabloid to let everyone know she has no time for tabloids.
Journalist and mum-of-three, Cassandra Thorburn has written an open letter to tabloid magazines and their perpetual publishing of alternate facts for Woman's Day… which is a… tabloid magazine.
Specifically, the former wife of Today co-host, Karl Stefanovic has called out New Idea over a cover story claiming both her and former Today co-host, Lisa Wilkinson had formed some kind of sisterhood pact to enact revenge on Stefanovic.
"Today's New Idea magazine linking me to Lisa Wilkinson and some purported pact to get "final revenge" is totally baseless and utterly incorrect," 46-year-old Thorburn wrote in the full letter.
"I haven't spoken to Lisa since Karl left us for his new life last year."
Ouch.
She also went on to point out that not only is the picture of both her and Wilkinson is old and photoshopped, but that, actually, she's too busy being an awesome mum and pursuing her own career to find the time for the alleged revenge plot.
"As this pathetic article suggests, I don't feel the need to exact revenge on Karl for leaving me – I'm just happy to be starting a new chapter of my life. I'm most content spending time with my three children and making plans for our future."
Hear, hear.
2. Stop the press: Selena Gomez has blonde hair now.
Put down whatever it is you're doing, we have Very Important Hair News to break.
Singer Selena Gomez rocked up to the American Music Awards as a blonde rather than the brunette she's had since the dawn of time forever.
The 25 year old's hair was styled in a trendy lob (that's long bob to you and I) and was as perfectly messy as hair can only be after it's taken two hours to style.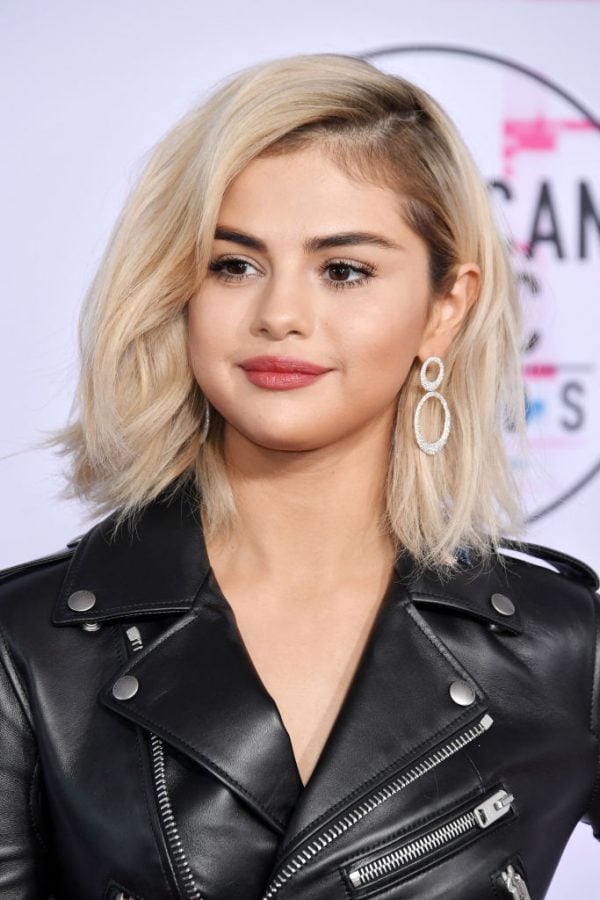 Given Gomez broke up with boyfriend The Weeknd just a few weeks ago, could she, like every single one of us after any relationship's end, be unveiling a 'new' her with a post-break up hair 'do?
Quite possibly. Or it could be a wig. (It's probably a wig).
Will she have more fun? Only time will tell.
3. Demi Lovato's F you to body shamers
Not only did Demi Lovato turn up on the AMA red carpet with history making transgender lawmaker Danica Roem, she also silenced body shamers everywhere with her performance of Sorry Not Sorry last night.
Sitting in the audience watching tweets roll across the screen saying things like "piece of trash," "you're ugly," "fat rat", Demi then took to the stage, completely rocking her performance, calling for the audience to "rise above and never say sorry.".
DEMI LOVATO ENDED THE TOXIC STAN CULTURE #AMAs pic.twitter.com/ene0AO1sj6

— Leo (@Hitchickerr) November 20, 2017
Hitting back at haters, Demi is an outspoken advocate for women's rights and the LGBT community, with her powerful performance speaking up against bullying. The response from social media says it all:
@ddlovato Queen Demi slayed in the @AMAs !! Her performance was beyond powerful:heart_eyes:

— Silvia Meza (@SilviaM19650027) November 20, 2017
@ddlovato SOUNDED AWESOME AT THE #AMAs !! Everyone should stand against bullying :heart_eyes::heart_eyes:

— Demi:heart: (@ddlokvato) November 20, 2017
4. Lisa Wilkinson reportedly to be replaced by two hosts?
After her headline making departure, it's only reasonable to assume that only two hosts could replace the screen presence that was Lisa Wilkinson of The Today Show.
According to news.com.au seasoned journalist Georgia Gardner and current host of Weekend Today Deb Knight are being considered to both host the Today Show with Karl Stefanovic.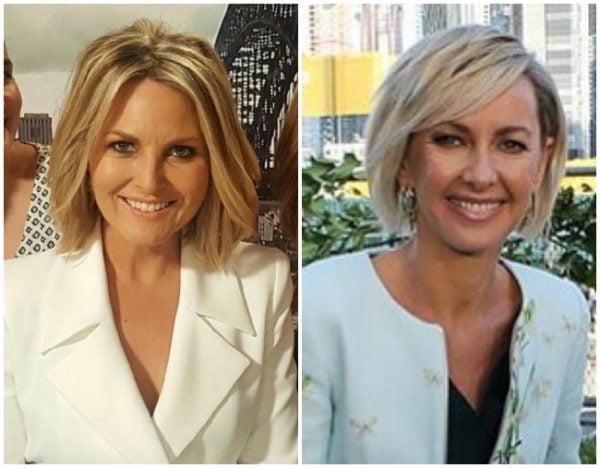 Channel Nine CEO, Hugh Marks, is reportedly very determined in wooing Gardner back to breakfast, after she left the Today show in 2014 due to the tough hours and her two children.
A nine staffer told the SMH, "she doesn't take shit from anyone, [and] more importantly, she's been a journo for years. She has a strong news background and she's more than capable of doing political interviews as well as the banter."
Since then Gardner has filled-in occasionally for Sonia Kruger on Today Extra, with occasional reporting stints for 60 Minutes, and if she does accept the Today Show position, it's rumoured that it will only be on a four-day-a-week basis.
Watch this space.
5. Paris Hilton says she invented the selfie and chaos ensues.
It's safe to say, Paris Hilton and Britney Spears dominated the 90s and early 2000s, contributing to trends like the crop top, low-rise pants, and good old double denim.
But, um, the selfie probably wasn't one of them.
11 years ago today, Me & Britney invented the selfie! pic.twitter.com/1byOU5Gp8J

— Paris Hilton (@ParisHilton) November 19, 2017
The photos Paris shared on Twitter date back to 2006, and although that seems like an ancient time where front camera iPhones and dog filters were years off invention, Twitter has been quick to fight back against Paris' claims with evidence to prove her foolishness.
Exhibit A:
The First "Selfie" In History. Taken by Robert Cornelius, a Philadelphia Chemist, in 1839. pic.twitter.com/x9WYhXyEG2

— Rodrigo רודריגו (@WalterAsensio) November 19, 2017
Exhibit B:
1910 one of the first mirror selfies pic.twitter.com/YU7QKNQXo8

— iLoveRoses9 (@love_roses9) November 19, 2017
Exhibit C:
— Chris (Rad) Finch 5 (@RadFinch) November 19, 2017
Exhibit D:
Sorry. Pre Thelma & Louise pic.twitter.com/YAFmaTJcWf

— Mulled Wine Mincer :wine_glass: (@Aanth) November 19, 2017
In her 2015 book Selfish, Kim Kardashian also claimed her ardent selfie taking was what made the act as popular as it has become.
Whether it was Kim K or Paris Hilton, both ladies sure do know how to stir the pot and get people talking about them. In that respect, props to you Paris – your post was definitely a success.