Australian women don't have the best track record when it comes to winning reality television shows.
In the twelve seasons of Big Brother, there were only three female winners. During three seasons of Australian Survivor we only saw one woman win and now, I'm A Celebrity, Get Me Out Of Here Australia has announced its first female winner.
Listen: The unspoken TV history behind Casey Donovan's I'm A Celebrity win. 
Former Australian Idol winner Casey Donovan, 28, won the third season of I'm A Celebrity on Monday night.
The Binge hostsLaura Brodnik and Tiffany Dunk discussed how Donovan's win was not just good for her, but good for women in general.
"I think on skilled shows, like Masterchef… it can be about their talent, skill and how the audience see them in that profession," Laura said.
"Where they are competing off these shows just on their personalities, that's where women don't stand a chance. We don't like women when they're just being themselves."
Tiffany spoke about how the win allowed for Donovan to alter the public's perception of who they believed her to be.
"I think it was really nice to get to know Casey because people had this real theory of who they thought she was," she said.
"I found it really heartbreaking listening to her in the jungle say she always felt like the girl who didn't win, the girl who was never quite good enough and who was nobody's favourite."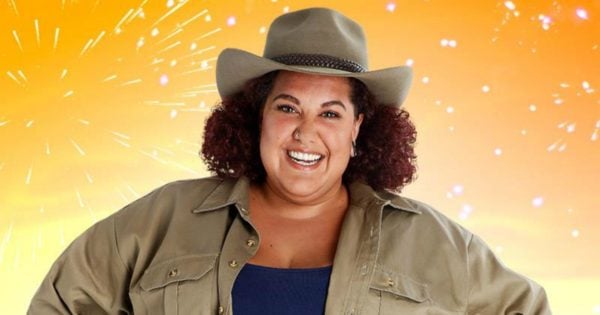 This negativity felt by Donovan, was something Laura believed was fueled by her tabloid fame.
"Even though she hasn't really released a whole lot of music since she won Australian Idol, all those years ago... She's always been in the headlines," she said.
"But it's always been for really upsetting traumatising, tabloid-like things.
"So, obviously she was catfished, she was in a relationship with somebody she thought was a man for like six years but it turns out it was one of her best friends, Olga, who was pretending to be him."
"Even now as an Uber driver, people were acting like that was a big failure for her."
Listen to the full podcast for the story and a rundown of every other show that's on our radar this week.
You can buy any book mentioned on our podcasts from iBooks at apple.co/mamamia, where you can also subscribe to all our other shows in one place.