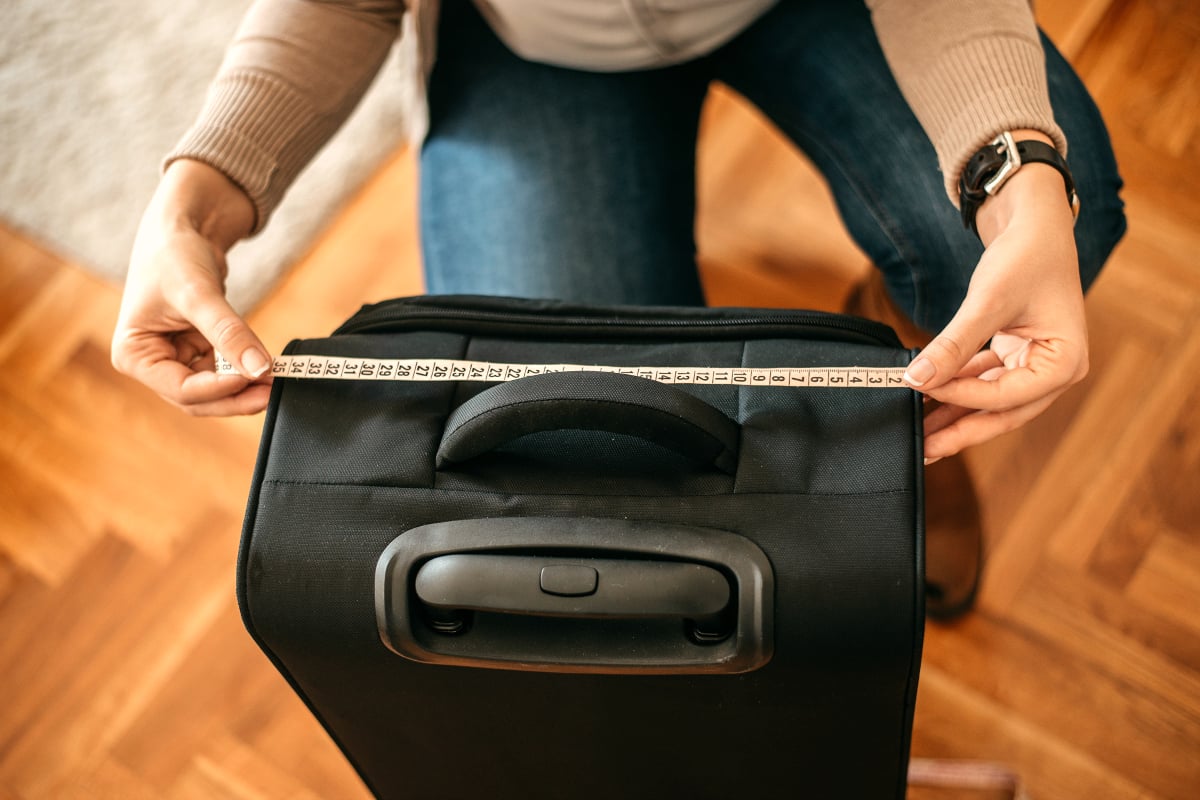 If you've ever lined up to board a flight and not feared your carry on luggage will weigh more than 7kg, you're a liar.
We've all been there, when you know deep down in your soul your bag would not pass the test if a grumpy flight attendant forced you to weigh it.
When you hear the announcement to bring your carry on luggage forward to be weighed over the speaker, you hang back and pray to whoever you pray to that you'll be able to sneak through unnoticed.
Sadly, many of us have become very well acquainted with those feelings of dread in recent months.
As of last year, a number of Australian airlines announced they would be weighing all passengers' carry on luggage to ensure it complies with the 7kg weight limit.
This made us wonder – how does one pack the perfect carry on bag?
To find out, we asked people who travel all the time how they get their carry on luggage over the line.
How to keep your carry on baggage under 7kg.
1. Buy the lightest suitcase you possibly can.
This might seem like common sense but we're willing to bet so many of us are using bulky, cheap carry on suitcases that take up precious kilos you can't afford to lose.
"Buy the lightest suitcase you possibly can. If it's a bulky case, you're already at 1kg before you've even put anything into it," Aussie flight attendant Jess told Mamamia.
Full time Where To Fly Next and @anniesbucketlist travel blogger and content creator Annie Nguyen, who's travelled to added, "I prefer to use a backpack rather than a suitcase or luggage on wheels. Backpacks (especially day packs used for hiking and camping) are much more versatile and much lighter than hardcover and wheeled bags and you won't need to stress about whether the width of the bag with comfortably fit in the overhead compartments of the plane."
Go for a soft, lighter material case over a durable one with a hard one if a suitcase suits your travel plans better – because the case will spend the flight in the overhead compartment rather than under the plane, you don't need to worry about baggage handlers throwing your luggage everywhere.