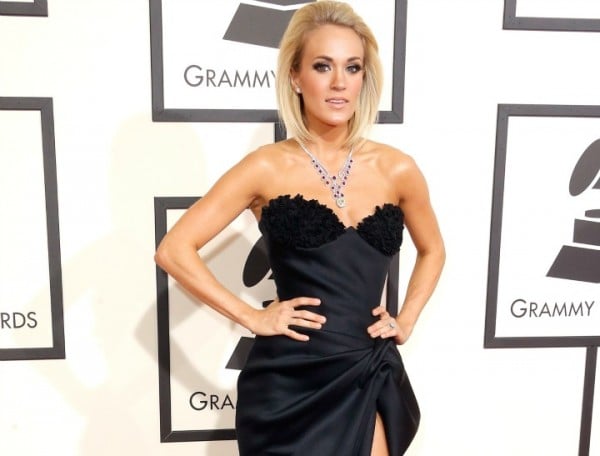 Carrie Underwood looked flawless on the Grammys red carpet last night after being on the road for her crazy Storyteller tour recently.
Carrie Underwood looking incredible. Image via Getty.
The 32-year-old was nominated for best country solo performance for Little Toy Guns but the mum-of-one says that her career is not her biggest achievement in life.
She told E! News that "being a mum" was her biggest accomplishment.
Underwood gave birth to her son, Isaiah Michael in March last year and is smitten with her first child and new little bundle.
"My little guy is the little sunshine in my world every single day," she told E!'s Ryan Seacrest. "He's back at the hotel right now. He's smiley and sweet and happy and … he's the best."