There is only one way to describe how Australia felt when The Project host Carrie Bickmore dyed her hair dark brown on August 22 last year and that is… utterly shocked and completely enamoured.
Gone were her trademark blonde tresses and in their place was a block of rich, luscious, but oh so different brown.
The 36-year-old mother-of-two herself said she "felt like a new woman" as it was her first drastic hair change since the age of 19.
In the caption to the image she posted to Instagram, The Project host tagged Garnier Australia having dyed her hair has part of a sponsorship deal.
Then, with our (completely healthy) obsession with all things hair-related, we noticed it didn't take long for Bickmore to begin plotting out a long transition back to blonde.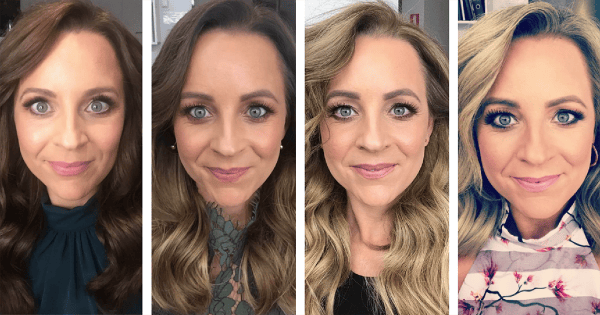 She's been ultra patient about it. This is likely because when you make the journey from brunette to blonde, baby steps will achieve the best results and maintain hair health. The best dark-to-light transformations don't happen overnight.
The proof is in the pictures that Bickmore has been quietly returning to blonde all this time. The selfies above were taken in August 2016 followed by January, August and November this year.
And now, Carrie has acknowledged the shift, saying on Instagram she's "gone lighter for summer", and the world is once more as it should be.
Her hair is blonde again, and the rest of us are content knowing we enjoyed the journey all the same.
Well played, Carrie. And where can we get some of that patience of yours...