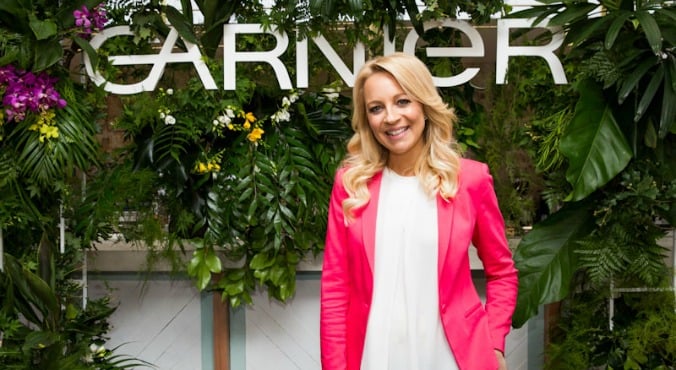 Image: supplied
This year has seen a long line of fabulous famous women named as ambassadors for major beauty brands.
There was Tilda Swinton for NARS, followed by Dame Helen Mirren for L'Oreal. Most recently, the second youngest Kardashian, Kendall (who has rather controversially dropped the 'Jenner' from her name) was named the face of Estee Lauder.
The new face of L'Oreal is the best one yet
Now, there's been an even more exciting announcement, and it concerns an Aussie woman we admire very much.
On Friday, Garnier Australia revealed their new spokesperson – and that lovely face belongs to the radiant Carrie Bickmore.