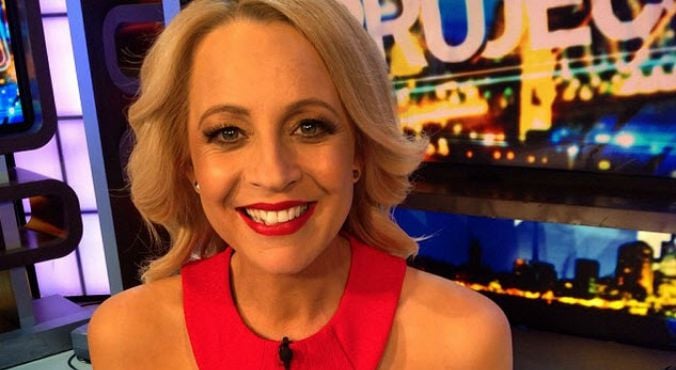 Image: Instagram (@bickmorecarrie)
Behind every fit celebrity body is a personal trainer who's not afraid to make the owner work for it. Hard. Just ask Britney Spears — her trainer makes her walk backwards on a treadmill.
Carrie Bickmore has enlisted a new trainer to help her get back into the swing of exercise following the birth of her daughter Evie earlier this year, and apparently this guy is "brutal".
RELATED: "Four reasons why hiring a PT is the best fitness decision I've ever made."
Having seen the evidence, we're not about to argue — in a new Instagram collage, The Project co-host is depicted holding a plank, doing push-ups and practising boxing at home with her tough new companion. Our arms are aching in empathy.
"I've got a new trainer. He is 7. He is brutal. But he gives the best cuddles at the end #slowlygettingbackintoit #healthymind #family #fitness #sunday," Bickmore, 34, explained in her caption.
Yep, this tough taskmaster is actually Bickmore's son Oliver, a.k.a 'Ollie'. We reckon Bickmore's onto something here. A supervised workout in the comfort of your own home — at mates' rates, we can only guess — with cuddles afterwards... How many PTs offer services like that?
This isn't the first time Ollie's had an influence on his mum's exercise routine.
RELATED: Carrie Bickmore accepts her Gold Logie in a beanie to raise brain cancer awareness.
A few years ago, Bickmore took up running because it allowed her to stay fit while not having to spend too much time away from her then-four-year-old, who she was raising as a single mother. Bickmore's first husband, Greg Lange, sadly died of brain cancer in 2010 when Ollie was three.