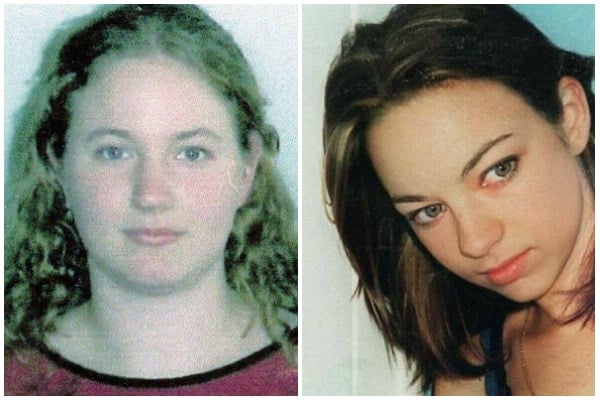 By all accounts, everyone who knew Rachel Barber thought she'd be a star one day.
The 15-year-old from Melbourne had the looks and the passion to be a dancer or model. She was tall and "elfin-featured" with brilliant emerald eyes. She loved to perform and was a promising student at the Dance Factory in Richmond.
Off the stage, Rachel was an unexpectedly shy teenager, especially with people she didn't know. She had loving parents, Elizabeth and Michael Barber, two younger sisters, Heather and Ashleigh-Rose, a devoted boyfriend, Manni Carella.
She also was friends with a woman called Caroline Reed Robertson.
Caroline was four years older than Rachel. The 19-year-old was the Barbers' trusted babysitter. Her younger sister was best friends with Rachel's younger sister.
Listen to Mamamia's true crime podcast, True Crime Conversations. Post continues below.
And on Monday, March 1, 1999, she lured Rachel to her apartment and strangled her to death with a telephone cord.
A year-and-a-half later, Caroline was sentenced to 20 years in prison with a non-parole period of 14 years and six months for Rachel's murder after pleading guilty in the Victorian Supreme Court.
It wasn't until the trial that Rachel's family and the court learnt of Caroline's motivation: to kill Rachel and in part, assume her identity, The Herald Sun reports.