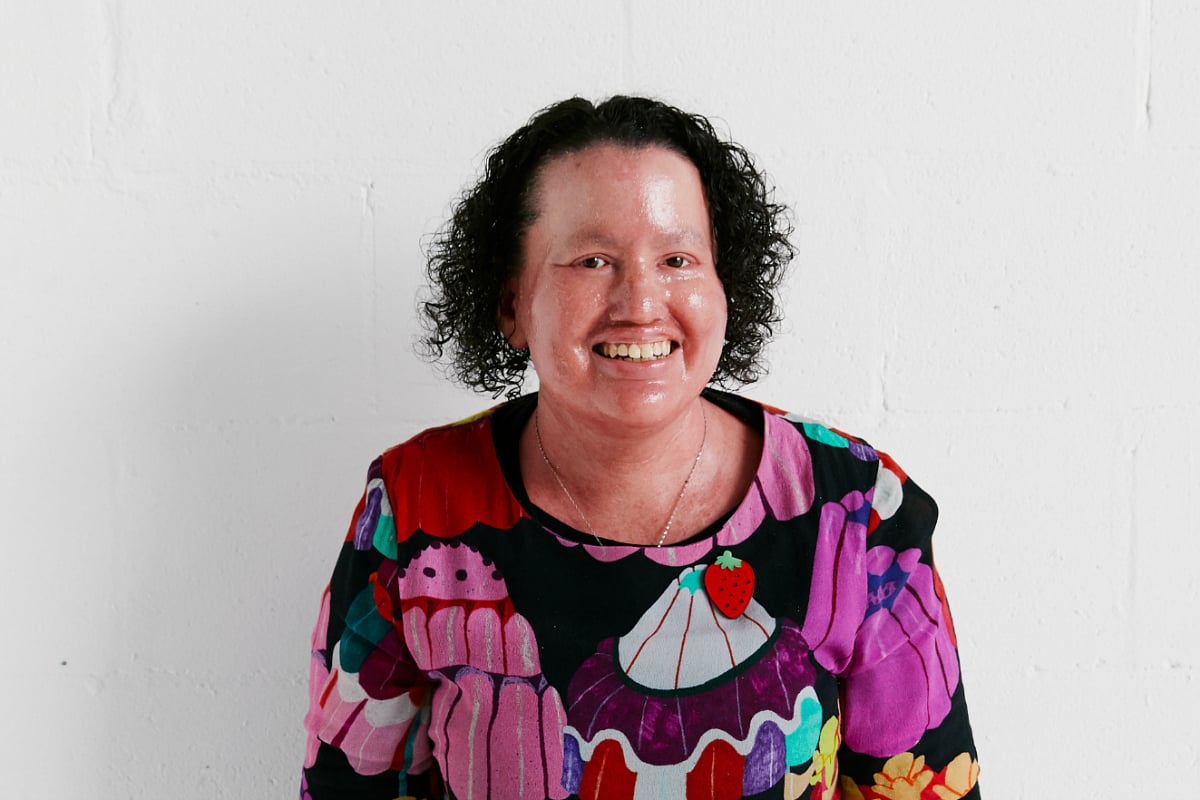 It was an ordinary morning in mid-December 2013. I woke up at 6.30 am – my then boyfriend (now husband) was off to work. I checked Facebook, Twitter, my email and my blog stats. There had been a big spike in traffic overnight, which surprised me because I hadn't blogged recently. The traffic came from Reddit. Shit. While I had shared a few of my blog posts there previously, I had also heard Reddit described as the bottom of the internet. I clicked on the link – and it took me to the 'What the Fuck?' forum. There was a photo of me, dressed up, smiling and holding a glass of champagne in a dark function room, with the caption, 'Made me say it' – the inference being that my face made them say, 'What the fuck?'
I scrolled through the comments.
What does your vagina look like?
WTF is that? Looks like something that was partially digested by my dog.
Lobster.
She looks like a glazed donut.
I dated a girl with a mild form of ichthyosis, once. Thankfully, she was Filipino so her skin was naturally brown, otherwise she'd be as bright red as her. I thought her skin was cool … it certainly wasn't unpleasant, but had a nice texture. Plus her boobs felt like underinflated basketballs … Very fun to squeeze :)
Seeing people like this smile makes me uncomfortable. It looks like a lie; they are only smiling in an attempt to fool themselves that their lives aren't horrible. You can see it in her eyes. The same rehearsed dead-eye mouth-smile in all her pictures. Gives me the willies.
And there were countless diagnoses (so many people educated by Dr Google) and assumptions of sunburn. They annoyed me a lot. Not to mention that that photo was actually taken on one of the happiest nights of my life, when I met the Rush TV show cast.
Listen to Mia Freedman's interview with Carly Findlay, or subscribe to No Filter. Post continues after audio.
What the fuck indeed. My worst fear had come true. I was the subject of ridicule on the internet. This is why I had held off from sharing my photo online for so many years. (I think it took until 2005, when I set up a MySpace account, for me to share – almost 10 years after I started using the internet.)
There were some supportive comments, though.
There, but for the Grace of God, go I. Parents, teach your children not to laugh at people that aren't what society deems as 'perfect'. That's my sermon for the day, keep your comments to yourself if you don't agree with me. I don't need any help, thanks tho. Except for her condition she has a smile that makes her look like Geena Davis.