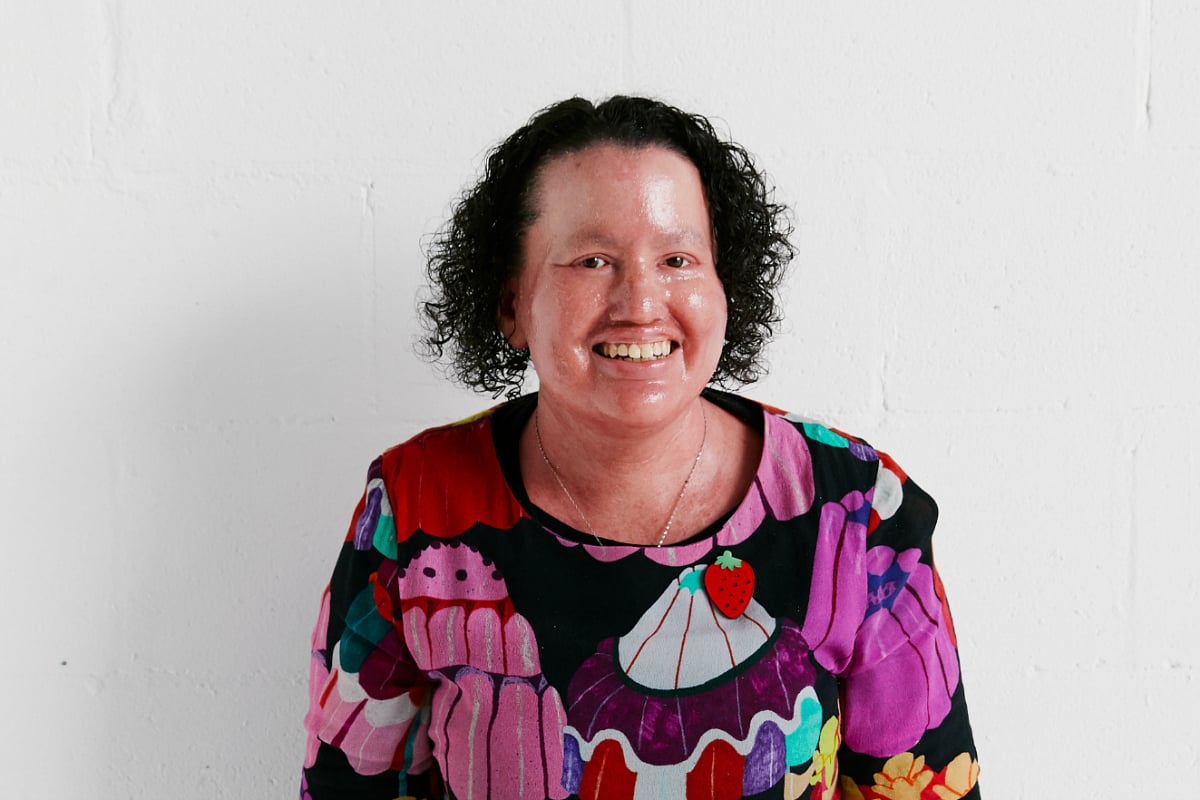 It was an ordinary morning in mid-December 2013. I woke up at 6.30 am – my then boyfriend (now husband) was off to work. I checked Facebook, Twitter, my email and my blog stats. There had been a big spike in traffic overnight, which surprised me because I hadn't blogged recently. The traffic came from Reddit. Shit. While I had shared a few of my blog posts there previously, I had also heard Reddit described as the bottom of the internet. I clicked on the link – and it took me to the 'What the Fuck?' forum. There was a photo of me, dressed up, smiling and holding a glass of champagne in a dark function room, with the caption, 'Made me say it' – the inference being that my face made them say, 'What the fuck?'
I scrolled through the comments.
What does your vagina look like?
WTF is that? Looks like something that was partially digested by my dog.
Lobster.
She looks like a glazed donut.
I dated a girl with a mild form of ichthyosis, once. Thankfully, she was Filipino so her skin was naturally brown, otherwise she'd be as bright red as her. I thought her skin was cool … it certainly wasn't unpleasant, but had a nice texture. Plus her boobs felt like underinflated basketballs … Very fun to squeeze :)
Seeing people like this smile makes me uncomfortable. It looks like a lie; they are only smiling in an attempt to fool themselves that their lives aren't horrible. You can see it in her eyes. The same rehearsed dead-eye mouth-smile in all her pictures. Gives me the willies.