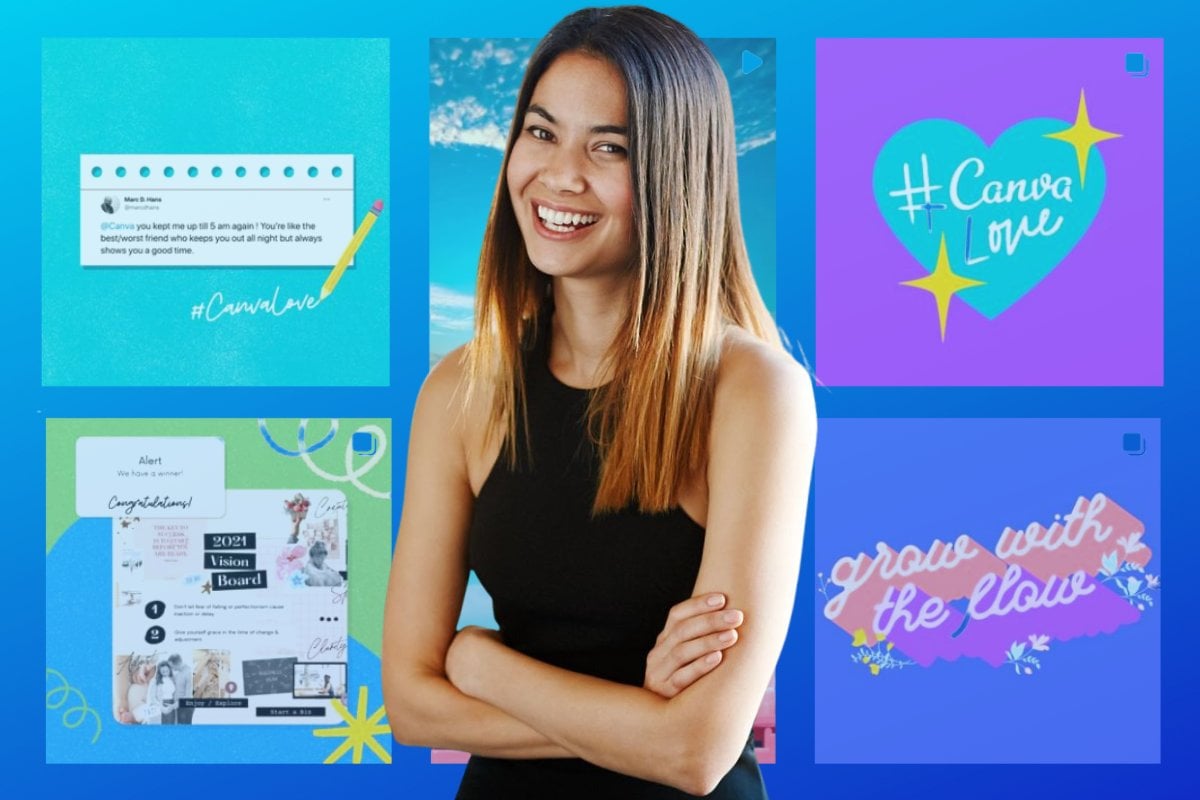 It's difficult to put into words the dizzying heights of success that Canva co-founder and CEO Melanie Perkins has reached. 
So let's put it into numbers instead: Canva is only 10 years old and is already worth 55 billion dollars. That supersedes most of the biggest firms here in Australia, including Telstra.
According to the Financial Review, Canva is clocking in at close to one billion dollars in pure revenue annually. They have 60 million active users monthly, with five million subscribers to their premium platform Canva Pro. They have 2,500 employees across 17 countries, and by the end of this year that number will be closer to 4,000.
The Australian has just listed Perkins, who is only 34 years old, as part of the Top 10 richest people in the country along with her husband, co-founder and COO Cliff Obrecht. That makes her the second richest woman in Australia.
The couple are worth 15.89 billion dollars.
Those are some pretty impressive numbers.
But perhaps most impressive is the cost of Perkins's engagement ring: $30.
Listen to Melanie Perkins on Lady Startup Stories below. Post continues after.
Despite their wealth, both Perkins and Obrecht believe in giving back. Together with their third investor and CPO Cameron Adams, they are committed to giving away most of their money to charity.
They've signed Warren Buffett's and Bill Gates's The Giving Pledge, which is a promise "by the world's wealthiest individuals and families to dedicate the majority of their wealth to charitable causes."
For Perkins, creating Canva has never been about money. She had the idea for the design platform back in 2007 when she was teaching students how to use traditional design tools and software and saw how difficult and expensive the software was to use.
Initially, she and Obrecht focused on school yearbook design, calling their product "Fusion Books". They operated out of Perkins's mother's living room and would print the books out on a massive printer. 
While billionaire mining magnate Gina Rinehart tops this year's edition of The List – Australia's Richest 250, Canva's 34-year-old boss Melanie Perkins is the biggest mover. https://t.co/hwv5tOLIVd

— The Australian (@australian) March 23, 2022