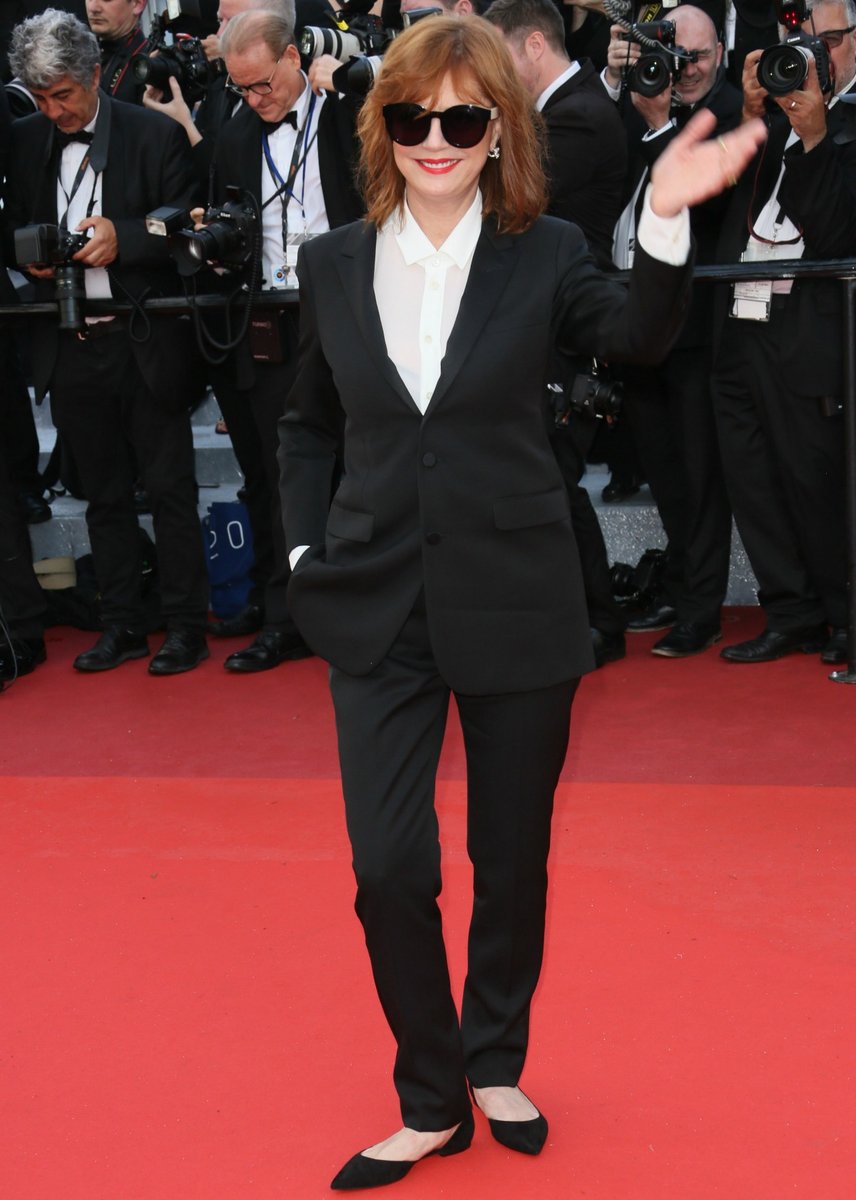 There's a rebellion gathering momentum in the French Riviera right now.
Don't be alarmed; it's not a Les Mis-style uprising. However, the common cause is something that'll have any woman who's been forced to shove her feet into torturous high heels fist-pumping.
Yep, this rebellion is all about shoes — more specifically, the kinds of shoes women at the Cannes Film Festival should be allowed to wear.
(Hear Mia, Mons and Kate de Brito talk about how it's been a bad week for high heels on Mamamia Out Loud this week. Post continues after audio.)
In the wake of last year's controversy over women being turned away from screenings because they were wearing flats (more on that in a moment), a number of celebrities gave the middle finger to heels this week. Susan Sarandon is one of them, having teamed her Saint Laurent suit with comfy-looking black flats.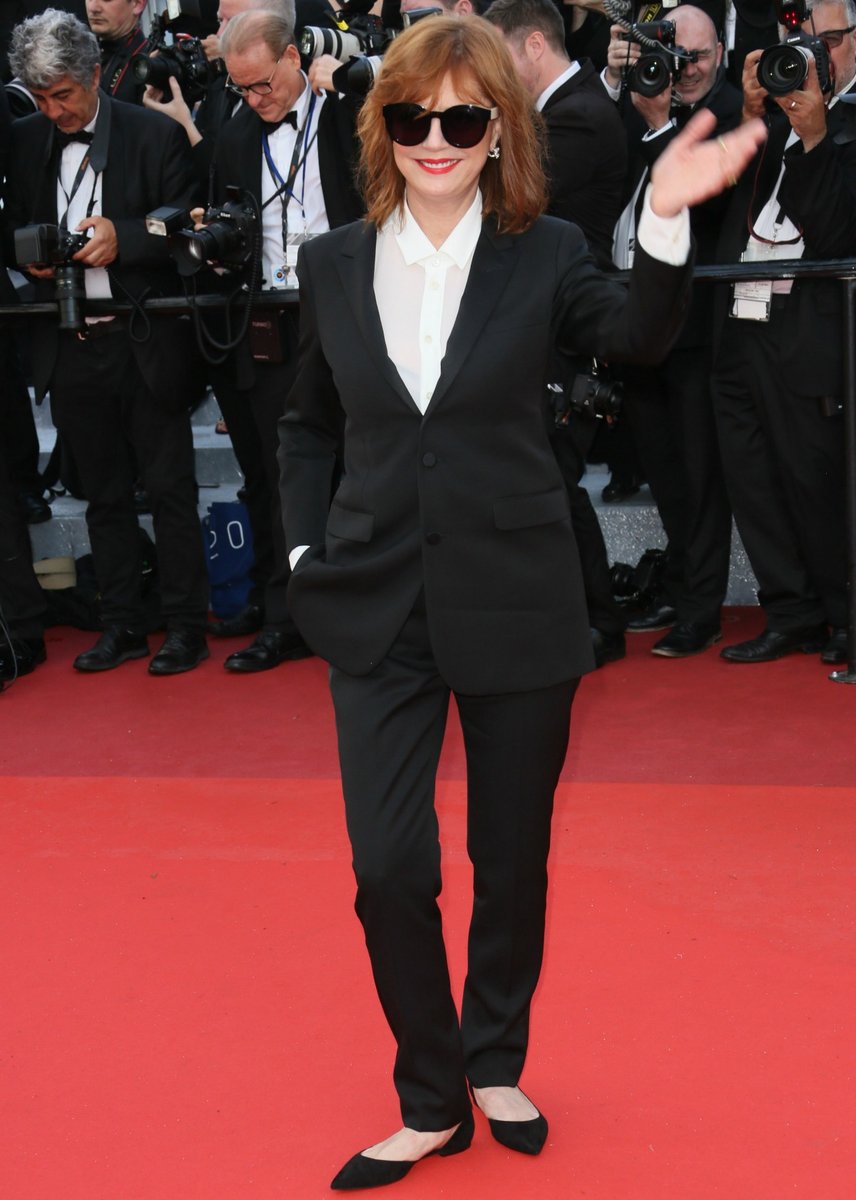 No heel ache for this lady. (Image: Getty)
Kristen Stewart also chose to stay grounded, wearing checkered sneakers to the Opening Gala Dinner.