Make no mistake, Cannes Film Festival is the Fashion Olympics of the rich and famous.
Plant hundreds of celebrities in the one French seaside town, force them to attend multiple red carpet film premieres, and you basically have a champagne-fuelled 12-day style challenge handed to you on a platter.
While it might've just started, I think we already have a clear frontrunner for the coveted "best dressed" gong, the glitter-covered gold medal of Cannes.
Blake Lively, take a bow. She's just announced the pregnancy of her second child, and she looks like she's been training for this moment her whole damn life.
I'm sure she was laughing uncontrollably as she filled her bags with designer gowns, knowing no one would come close to her frock selection.
Take this brilliant red jumpsuit, for example. The choker detail. The floaty panels. The colour. It's brilliant.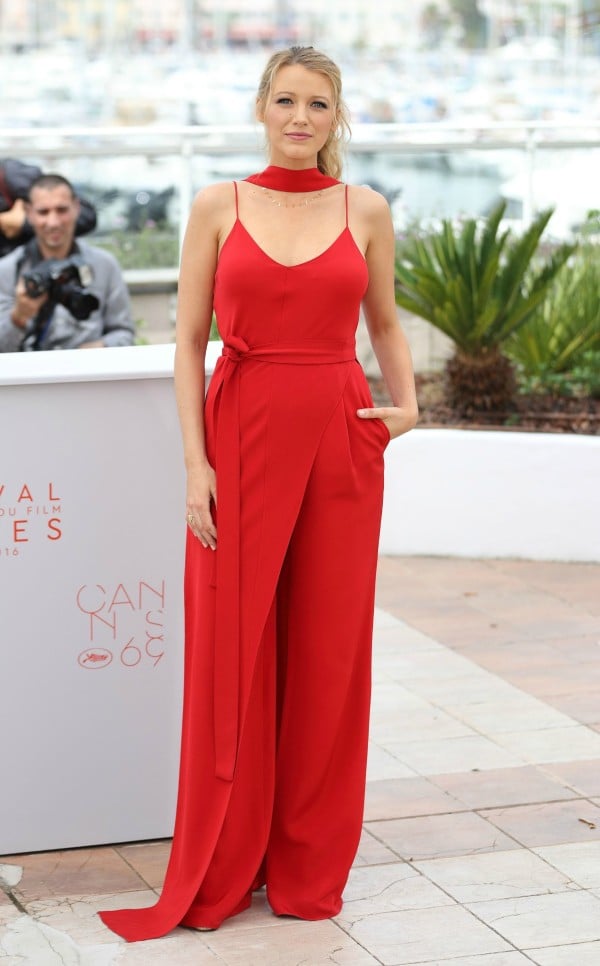 Image: Getty.
Let's not forget about the shoes. Any woman who's game to trot around in these truly does deserve recognition.