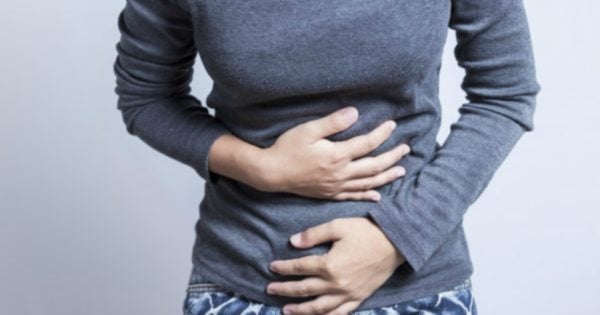 You might have heard of Whoopi Goldberg. You might have seen her movies, you might have watched her on your small screen.
You might not have known that Whoopi Goldberg, along with her business partner Maya Elisabeth, has launched her own line of cannabis medical products. These ones exist to specifically treat period pain among women. Of course, none of them are designed to provide a mental high, but a body high as a means of contributing to pain relief.
Experiencing severe period pain herself, Goldberg told Vanity Fair in March this year that PMS is so heavily entrenched in her family, it was a natural cause for her to want to address.
"I have grown granddaughters who have severe cramps, so I said this is what I want to work on," she said at the time.
She's also not alone in her pursuit of period pain relief through the use of cannabis.
Just this week, Psychiatrist Dr. Julie Holland spoke to Goop about how cannabis can be specifically effective in treating hormonal and emotional issues that are common among women, particularly around their periods.
Do you avoid using the 'period' word? Post continues after video.
So where does that leave us in Australia? Is it possible, after all, that medicinal cannabis could reach our own shores to specifically target the kinds of pain reserved for the most dreaded, bed-ridden kinds of periods?
Perhaps.
Dr. Nial Wheate, an Australian pharmaceutical chemist at the University of Sydney, is cautiously optimistic about the potential for medicinal cannabis to be used for women across the country side-lined by troublesome periods.
Firstly, will it work?
The shortest answer Dr. Wheate can give us is that it's likely medicinal cannabis will be effective in treating period pain.
However, despite its use in the Unites States, statements claiming it is wholly, 100 per cent effective aren't supported in Australia by a heap of evidence or studies to prove one way or another.
"At the moment, there is no medical evidence, because no-one has done any studies, to uncover how well cannabis can treat period pain and cramps," Dr. Wheate explains.