Last Saturday night started out like any other for Candice Hedge, a Brisbane woman now living in London.
The 34-year-old was working at the busy cafe in the city's popular Borough Market area alongside her British boyfriend Luke when, just after 10pm, terror swept through the tourist hot spot.
"Everyone was having a great time. Everyone was being merry. Everyone was having a laugh. We were just really enjoying ourselves, you know? Like a usual Saturday night," Luke told journalist Melissa Doyle on Channel 7's Sunday Night program.
The couple had no idea a van had just mowed through pedestrians on the high street outside, before crashing into a pub just metres from them.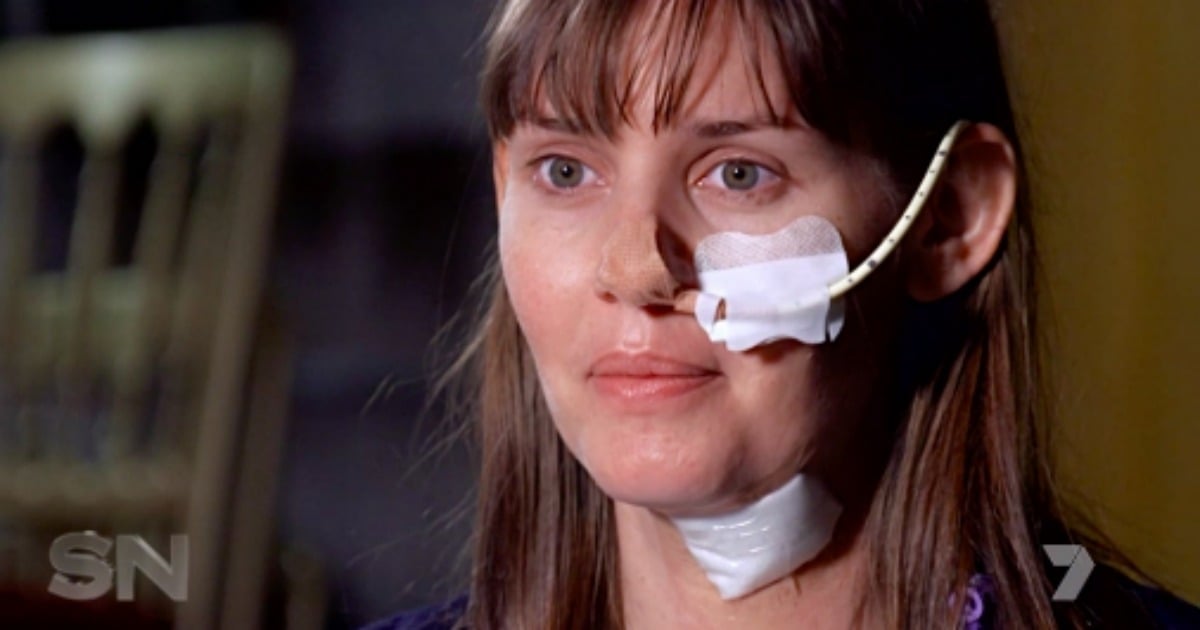 They were also unaware three men armed with knives had then alighted from the wreckage of the vehicle and were headed in their direction.
"People started rushing forward into the restaurant... and someone just said, 'There's a guy outside with a knife,' and then before we knew it they were sort of approaching," Candice told Sunday Night.
"I saw two of them come in. I just sort of waited. They were behind me, basically beside me huddled down in the corner in the back of the restaurant and I could see in the reflection them walking in and panic just came over me."
The young Australian continued to crouch silently as a man was stabbed in front of her eyes, then his attacker turned to her.
"[As] he turned around, he spotted me there, and it was just one quick go, and that's it.
"He looked at me, I looked at him. I can't remember really what he looks like."
Candice had been stabbed in the neck, the knife narrowly missing her vocal chords and an artery.
She ran downstairs to find Luke as blood gushed from the wound in her neck.
LISTEN: In the wake of terror attacks in London, Sydney and Paris, we're beginning to ask; are we suffering from terror fatigue? (Post continues...)