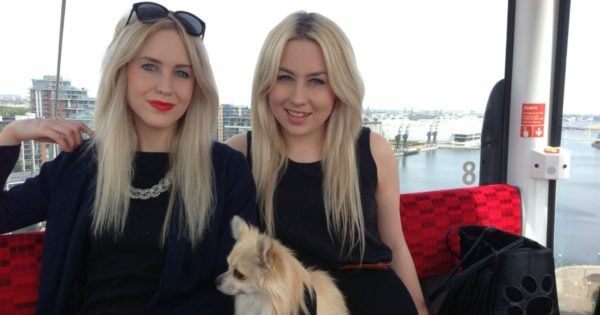 Almost half a decade ago, Kristen embarked on the adventure of a lifetime: travelling around the world and eventually moving to the UK to pursue her dream of living and working in London.
It's hard to imagine that this same 21-year-old would then be diagnosed with advanced ovarian cancer.
Now 24, Kristen is sharing her story to inspire others to host a Cancer Council Girls' Night In during October and raise money to help beat women's cancers, as well as make women aware of how cancer can come into people's lives.  Cancer Council's Girls' Night In is a fantastic chance to get your favourite ladies together, and raise much needed funds to help Cancer Council support thousands of Australian women affected by a breast or gynaecological cancer.
1. Tell us a bit about yourself and what took you to London?
I love travelling – it's the thing I'm most passionate about – so when I was 20, my older sister Elsa and I decided to take a working holiday in the UK. We travelled throughout Europe, I landed a good job in London and I was living my dream.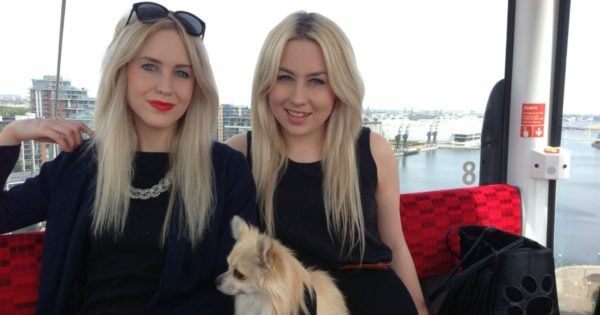 Elsa (left) and Kristen (right) on their working holiday in the UK. Image: Supplied.
2. How did you find out you had cancer?
While I was in London, I started having stomach cramps and feeling really tired. One day the pain got really bad so I called in sick at work then went to the doctor. They initially thought I was pregnant, so they had me tested for pregnancy straight away, and when the results came back negative, they rushed me to the hospital for appendicitis.
When I woke up 11 hours later, the doctors had told me that they hadn't removed my appendix – they couldn't find it because my abdomen was completely full of what we now know to be tumours. After a series of tests, they gave me a call and said "Come in tomorrow morning and bring a loved one with you." From that moment, I knew things weren't looking good.
I went in the next morning with Elsa and they told me that I had cancer. The news literally turned my life upside down.
I had to make some pretty big decisions as to whether to go home or undertake treatment in London, but I was happy with my team [of doctors] and I ultimately decided to stay.